Model Preview
The Nissan Leaf is set to take on a whole new look and receive a completely new powertrain with additional range for 2018. As a result, we expect no major changes when the 2019 LEAF rolls around.
The LEAF takes on a whole new look for 2018. This redesign takes it from a somewhat wildly styled electric hatchback to a more toned-down, mainstream look. While these new duds may still not be up to par for some buyers, they definitely make it more palatable. We expect its appearance, inside and out, to remain completely unchanged in the 2019 LEAF.
With no changes expected, we anticipate the standard features in the 2019 LEAF remaining the same too. While full details on the current LEAF's standard equipment is not available yet, we do know it comes with an "e-pedal" -- a single-pedal driving feature -- and automatic emergency braking.
Under its hood, the LEAF made huge strides for 2018, gaining a new electric motor that cranks out 147 horsepower and 236 pound-feet of torque. This electric powertrain is fed by a 40-kWh lithium-ion battery that gives the new LEAF a range of up to 150 miles.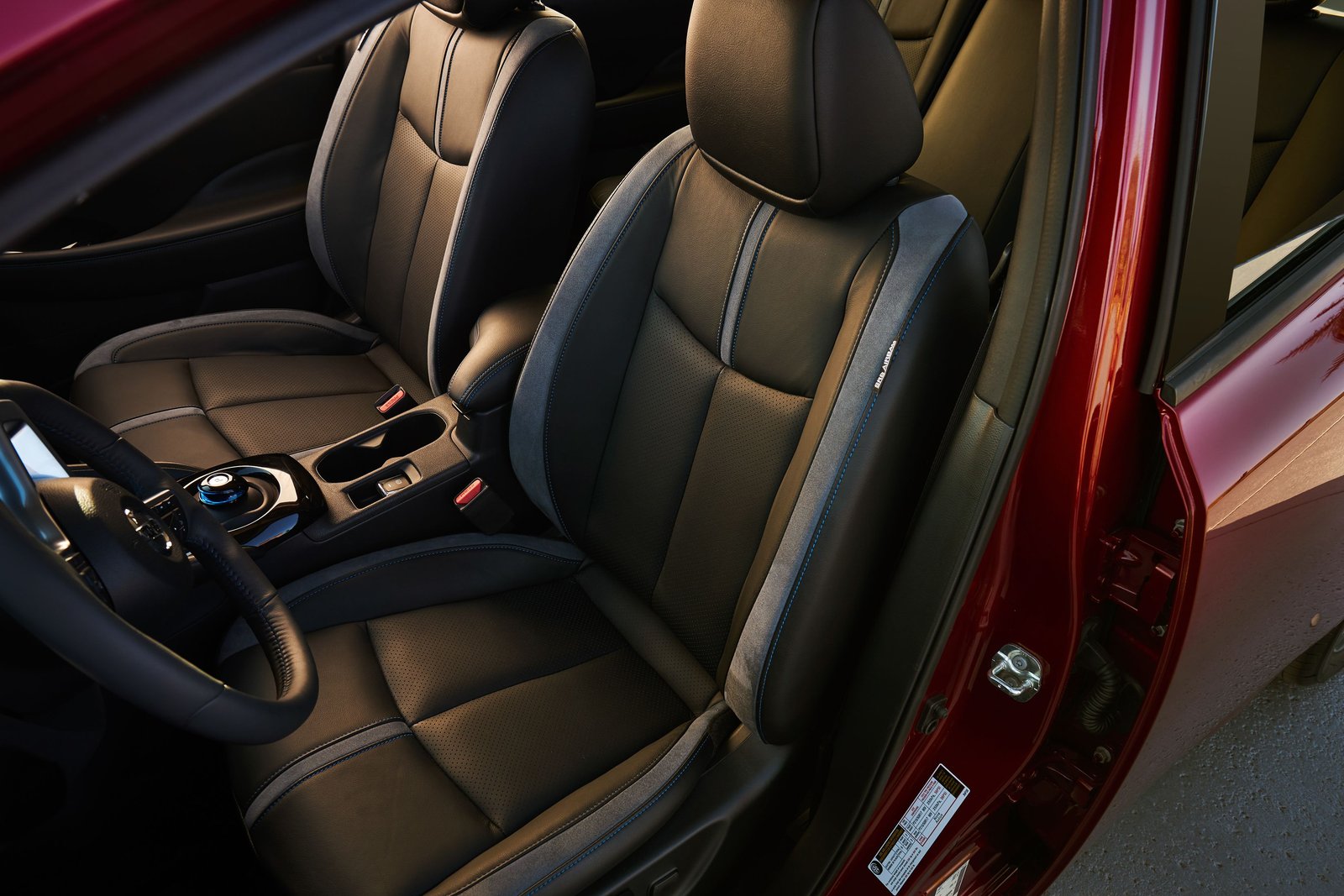 While this is a big improvement over the last-gen LEAF, it falls well short of the 2017 Chevy Bolt EV's 238-mile range. This should all remain the same in 2018, but there are reports of an extended-range LEAF coming in the near future to better match up against the Bolt EV.
While crash test results are not available for the new-generation LEAF just yet, we do know that its standard automatic emergency braking is a huge step in earning it the IIHS Top Safety Pick designation. If it can pull off "Good" results in the crash tests and at least an "Acceptable" rating in the headlight test, it could even earn a Top Safety Pick+ designation.
Pricing and Release Date
There is no information on when the 2019 LEAF will hit showrooms, but it'll likely be sometime later in 2018.
With no changes in the works, we expect pricing for the 2019 Nissan LEAF to remain close the the 2018 model's range, which is $30,875 to $37,085.
Competition for the LEAF includes the Chevrolet Bolt EV, the Ford Focus Electric, and the Tesla Model 3.
See prices & deals on the current LEAF on sale now »
Pictured: 2018 LEAF