Model Preview
The Nissan LEAF is expected to be a carryover for the 2019 model year. The most noteworthy addition will be an extended-range variant with a larger 60 kWh battery pack.
Last year's introduction of the second generation LEAF brought consumers an all-new design with an updated powertrain featuring a 40 kWh lithium-ion battery and range of up to 150 miles.
That represented a nice improvement over the previous generation's 84 mile range with the 24 kWh battery or 107 mile threshold with the 30 kWh option introduced back in 2016.
For 2019, Nissan appears set to offer a bizarre roll-out of two different LEAFs. Preliminary order guides show the automaker will offer a 40 kWh version to start, but will add a 60 kWh variant shortly thereafter. The extended-range battery will be offered in all three trims: S, SV and SL.
Official range numbers have not yet been posted, but an early report fromAuto Guide says Nissan plans to introduce a new variant called the E-Plus with over 200 hp and a possible range of over 200 miles. We'll update this page once we have official specs.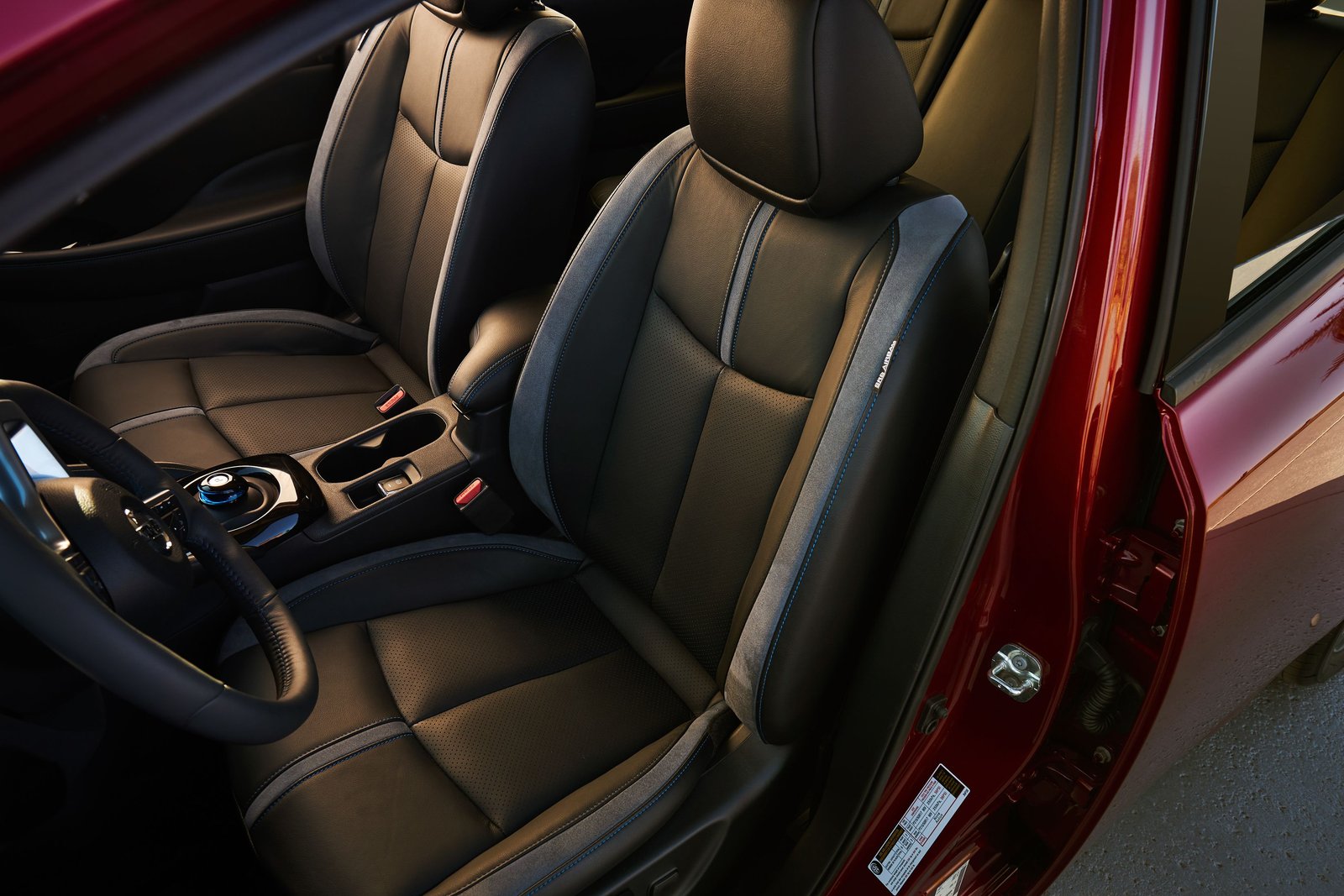 Unlike its predecessor, the LEAF features an innovative "e-pedal" option, a setup that enables single-pedal driving by making use of friction and regenerative braking to slow the car via less pedal pressure.
Unfortunately, Nissan has not yet released official specs for the 2019 LEAF. It remains to be seen whether or not the car will be able to top the Chevy Bolt's maximum range of 238 miles, or the 220 to 310 range of the Tesla Model 3.
Pricing and Release Date
Production estimates indicate the 2019 Nissan LEAF will arrive sometime in January 2019. Oddly, the order guide says Nissan will stop making the 40 kWh version around that time, suggesting there may end up being two different versions sold at the same time.
Official pricing for the 2019 LEAF S will start at $30,885, just $100 more than the previous year. At the top of the range, the LEAF SL reaches $37,095 before applicable state and federal incentives.
Competitors include the Chevrolet Bolt EV, Ford Focus Electric, and Tesla Model 3.
Learn about the current LEAF on sale now »
Photos
Pictured: 2018 LEAF