Model Preview
The Titan lineup made a big split several years ago as the lineup morphed into two models: Titan and Titan XD. The latter is the larger, heavier-duty pickup that can handle more towing and hauling but sits just below true heavy-duty rigs. The 2019 Titan XD is expected to hit showrooms soon, and we anticipate it to carry over unchanged.
We expect the 2019 Titan XD's body to carry over with no changes. This means it should continue to boast a look that separates it from its lighter-duty sibling, like its more blunt hood, unique grille, different front fenders, and an extra 14.7 inches in length. We also expect the interior to remain the same in 2019 with its wide range of interior options that go from its vinyl-heavy work-spec trucks to the posh Platinum Reserve model.
Under its hood, we expect the 2019 Titan XD to remain unchanged. This means its base engine should remain a 5.6-liter V8, which it shares with the regular Titan, producing 390 horsepower and 394 pound-feet of torque. Optionally, buyers can add the XD-exclusive 5.0-liter Cummins turbo-diesel V8 engine that cranks out 310 hp and 555 lb-ft of torque.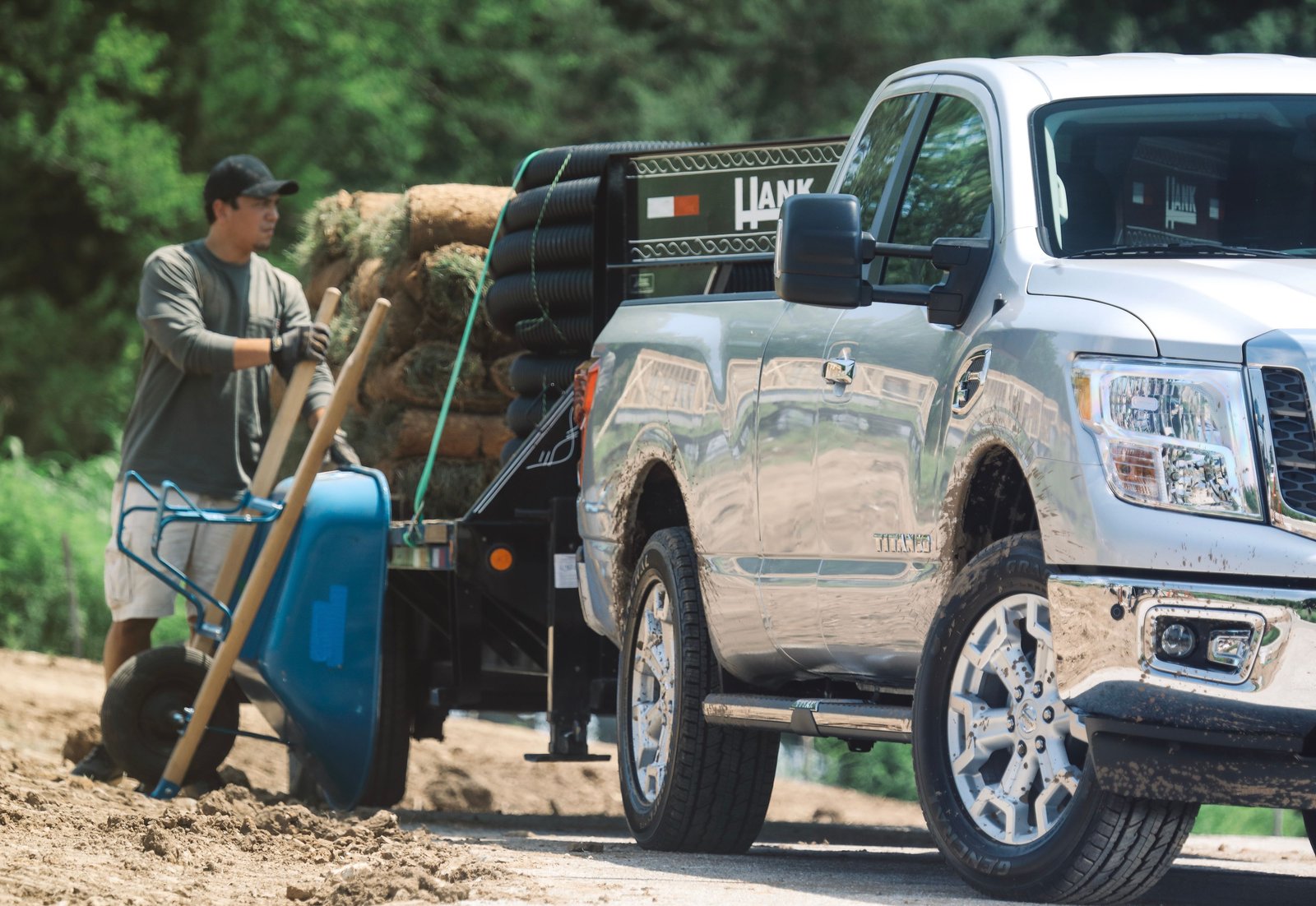 With the powertrains remaining the same, we expect the XD's up to 12,640-pound towing capacity and 2,594-pound payload capacity to remain the same too. These capacities are 2,910 and 594 pounds more than the standard Titan, respectively, thanks in part to the XD's reinforced front suspension, rear leaf springs, and twin-tube rear shocks.
The IIHS isn't keen on tossing big, expensive trucks into walls for safety testing, so there are no tests on the 2018 Titan XD to refer back to. What we know is the 2018 XD has only basic safety features and lacks anything advanced like automatic emergency braking or lane-keep assist.
Pricing and Release Date
We expect the 2019 Titan XD's production to kick off in August, so it should be in showrooms by September.
With no changes in store, look for pricing to remain close to the 2018 Titan XD's price range of $33,585 to $65,405 (destination fees included).
The 2019 Titan XD will compete with the Ford F-250 Super Duty, Chevrolet Silverado 2500 HD, and the RAM 2500.