Model Preview
After a refresh in 2018 gave the Subaru Legacy reworked front and rear ends, upgraded interior materials, a 6.5-inch center touchscreen, and a more effective air-conditioning system, we expect this sedan to remain mostly the same in 2019.
As a carryover model, we expect the 2019 Legacy's appearance to remain virtually unchanged from the 2018 refresh. Given this look is still relatively fresh, this shouldn't affect its position against its rivals, but some buyers may be growing impatient for a complete redesign. For those awaiting the complete redo, we could see it as early as the 2020 model year.
Inside, we expect the Legacy to carry on without any changes. Like the exterior, the changes that came with the 2018 refresh should be enough to satisfy most buyers until the full redesign.
As a carryover, we also expect the powertrain to remain the same. If this proves true, look for the 2019 Legacy to come with a standard 2.5-liter four-cylinder that produces 175 horsepower and 174 pound-feet of torque.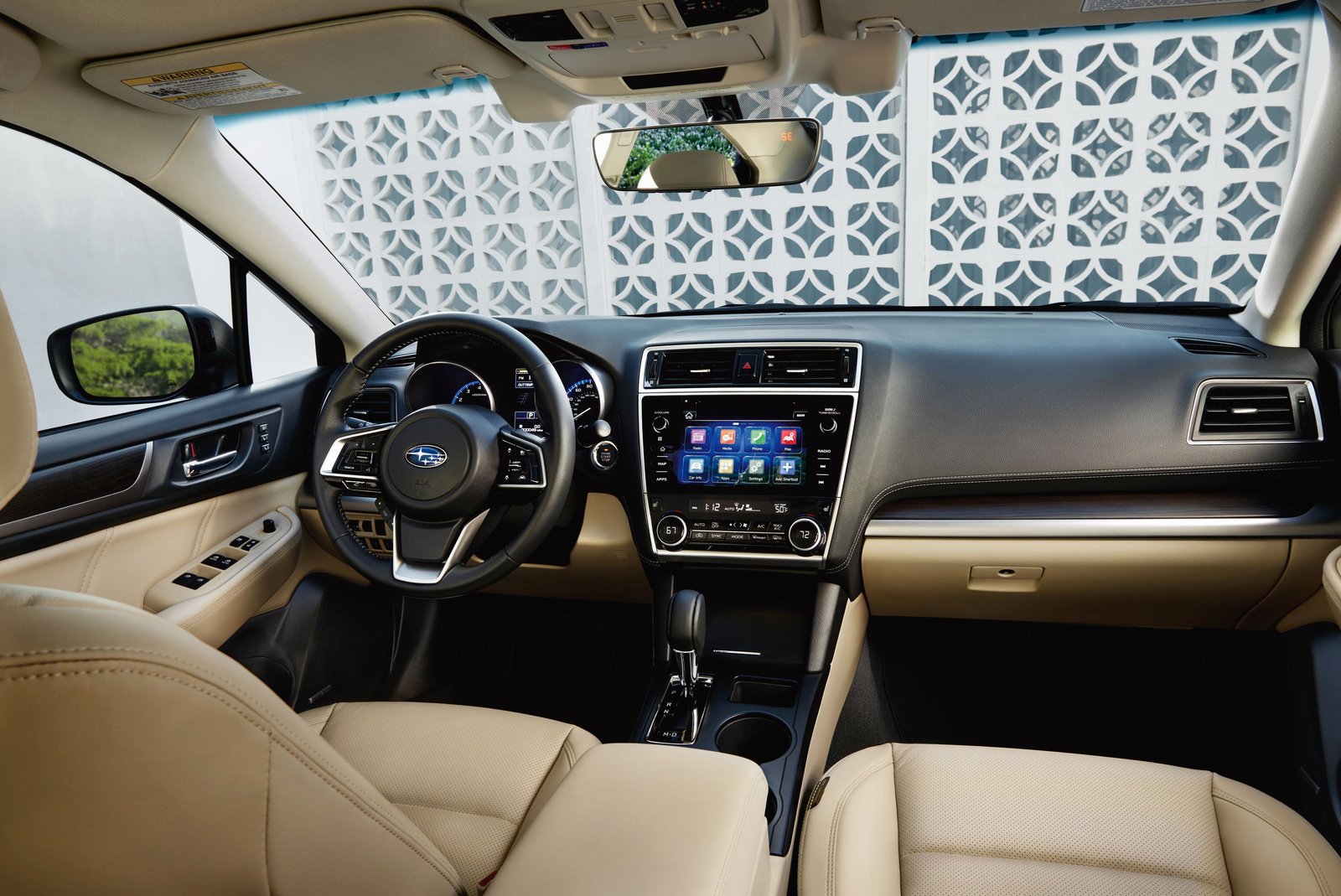 We anticipate the optional engine remaining a 3.6-liter six-cylinder unit with 256 hp and 246 lb-ft of torque. Both engines will come paired with a continuously variable transmission and all-wheel drive.
Like many new Subaru models, the current Legacy is an IIHS Top Safety Pick+. We expect this to remain the same when the 2019 model debuts. One thing to remember, though, you'll need to opt for the EyeSight system to hit this rating.
Pricing & Release Date
Based on production estimates, look for the 2019 Legacy to have a release date in August 2018. This page will be updated as new information becomes available.
Expect official pricing to be close to the current model, which ranges from $23,055 to $32,805 (destination fees included).
The 2019 Legacy's competition will include the Honda Accord, Ford Fusion, and Toyota Camry.
Learn about the current Legacy on sale now »
Pictured: 2018 Legacy