Model Preview
The Tesla Model Y will reportedly be a new premium crossover based on the upcoming Model 3. No official information has been released, however.
That said, according to Green Car Reports, Tesla CEO Elon Musk has already hinted that the new vehicle will feature the signature falcon-wing door design of the Model X.
Although there has been much speculation of what the Model Y will offer, it appears to be a good bet that it will end up being a variant of the Model 3.
In terms of price, the Model Y will need to sit a reasonable distance from the larger Model X, which starts at $86,700 with destination and ranges up to $136,700 in top-spec form.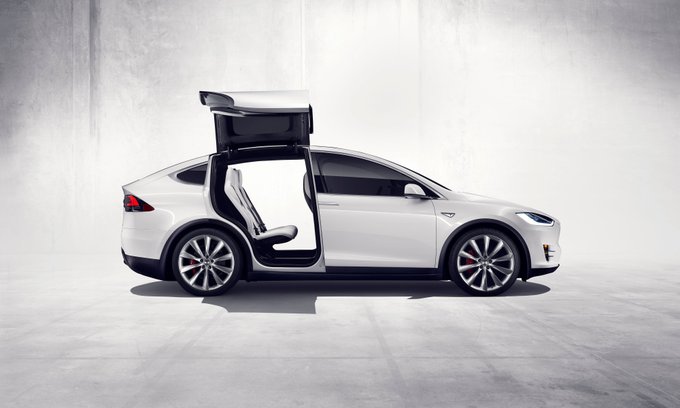 The Model 3 sedan will officially start at $35,000 before incentives, considerably less than the Model S, which starts at $70,700.
Will the Model Y end up falling in the high $40,000 or low $50,000 range at the entry-level? Anything at this point is pure speculation.
That said, with production of Tesla's Giga Factory expected to ramp up, the cost to build the automaker's batteries may go down, resulting in more attractive prices down the road. Will that end up being the case? That remains to be seen.
Learn about the current Tesla lineup »
Pictured: 2017 Model X