Model Preview
The Toyota Corolla is expected to be a carryover for the 2018 model year. No major changes are expected in terms of features, but it will be joined by the Corolla Hatchback, a new variant that replaces the Corolla iM. The most notable change could be the addition of improved smartphone connectivity.
Although reliability is a hallmark of the Corolla, driving enjoyment is not. Our review of the current car found that its soft suspension results in a smooth ride easily upset by potholes on city streets. Steering is light but body roll is predominant in aggressive driving.
Like all Toyotas, the Corolla isn't available with either Apple CarPlay or Android Auto. However, the Japanese automaker will reportedly begin adding Apple CarPlay (but not Android Auto) in the all-new 2019 Avalon. It's unclear if the Corolla will gain this capability before its next redesign.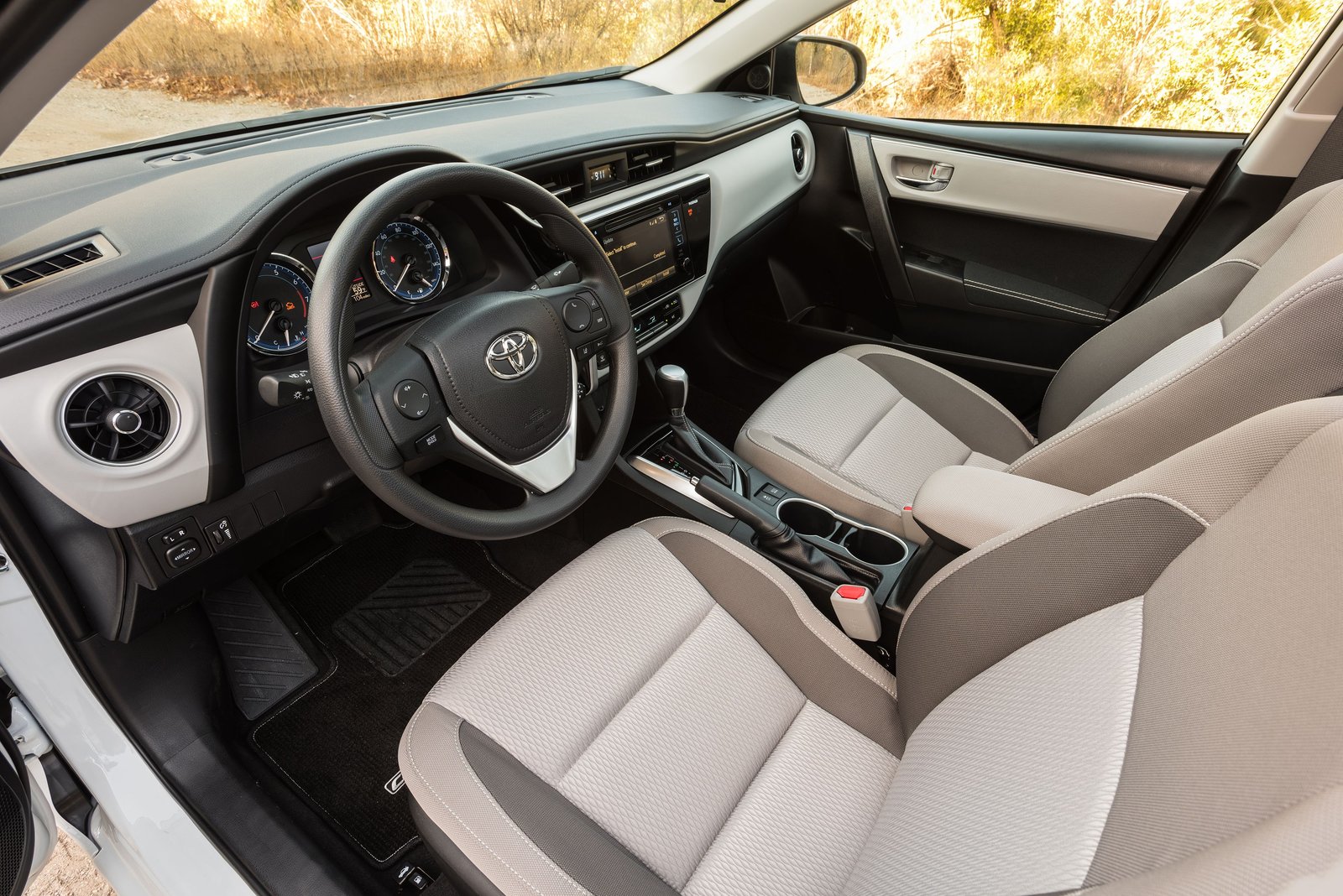 Under the hood, the Corolla is offered with a choice of two engine configurations. The most common one is a 1.8-liter 4-cylinder rated at 132 hp and 128 lb-ft of torque. LE ECO models get an engine tuned to 140 hp with 126 lb-ft with a slight fuel economy advantage.
The entry-level Corolla L has an EPA rating of 28 mpg city and 36 mpg highway. The ECO offers a 1 mpg advantage in the city and 2 mpg on the highway. All versions come with a CVT transmission, with no option to choose a manual gearbox.
Safety is one of the Corolla's biggest selling points. Every car comes equipped with automatic emergency braking, lane departure warning, adaptive cruise control and auto high beams at no extra charge. Interestingly, a blind spot monitor isn't standard and isn't optional.
Pricing & Release Date
Based on the model's typical schedule, we expect the 2019 Toyota Corolla to arrive sometime in late summer. We'll update this page as more precise information becomes available.
A year later, the 2020 Corolla is reportedly slated to be a complete redesign.
Official pricing will start at $19,620 including destination for the Corolla L and will range up to 23,800 for the XSE trim. Prices for the new Corolla Hatchback have not yet been announced.
Key competitors will include the Honda Civic, Chevrolet Cruze and Hyundai Elantra.
Learn about the current Corolla on sale now »
Pictured: 2018 Corolla