Model Preview
Save for making a bunch of safety equipment standard in 2017, the Prius has not seen any notable changes since the redesigned model debuted back in 2016. We expect much of the same when the 2019 Prius makes its debut.
Visually, look for the 2019 Prius to carry on with the controversial design it gained when the fourth-generation model arrived in 2016. Some are hoping the Prius Prime's more toned-down looks will trickle down to the base Prius, but that likely won't happen any time soon.
Look for the 2019 Prius to feature the same sort of standard equipment as the current car. At the moment, this includes 15-inch wheels, automatic LED headlights, LED running lights and taillights, keyless entry and ignition, automatic dual-zone climate control, a 6.1-inch touchscreen, a six-speaker audio system, and more.
We also expect the Prius' under-hood bits to remain the same for 2019. If this is accurate, look for it to retain a 1.8-liter four-cylinder engine paired with Toyota's famed hybrid system to produce 121 horsepower.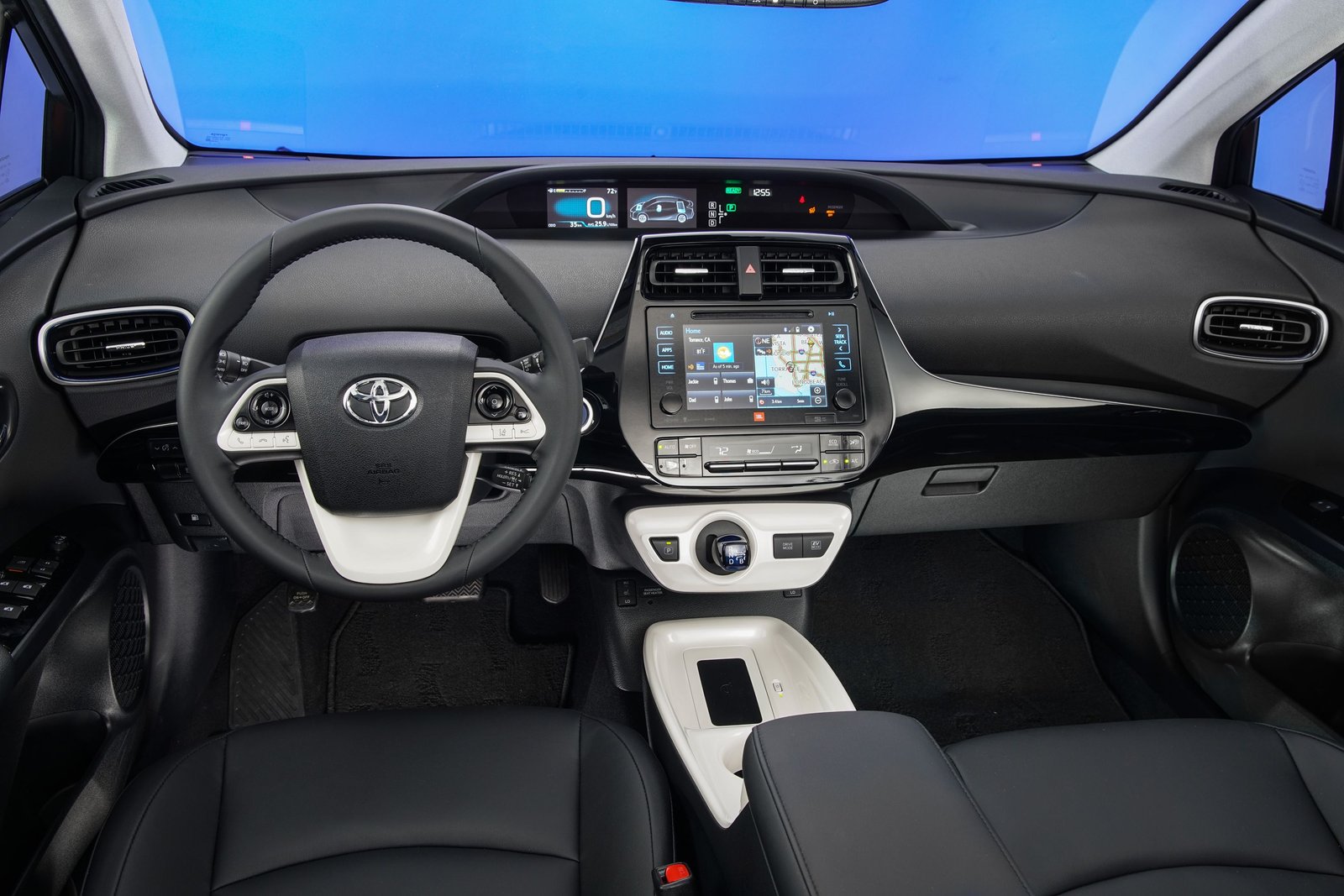 Power is transmitted through a continuously variable transmission on its way to the front wheels. Barring changes to the EPA's testing process, we expect fuel economy to remain the same at 54 miles per gallon city, 50 highway, and 52 combined for most of the Prius lineup, while the Eco model pushes this to 58 mpg city, 53 highway, and 56 combined.
Unless the IIHS changes its safety rating system, which it's been known to do, we expect the 2019 Prius to retain its Top Safety Pick rating. The only area it didn't receive a top score in was the headlight test, as it only received an "Acceptable" rating.
Pricing and Release Date
Official pricing for the 2019 Prius is due to be released later this year in November. We currently anticipate an on-sale date in December.
With no changes in store, look for the Prius' MSRP to remain close to the current range of $24,370 to $31,460 (destination fees included).
Competitors include the Hyundai Ioniq Hybrid, Honda Insight, and, to some extent, the Kia Niro Hybrid.
Photos
Pictured: 2018 Prius