Model Overview
The Toyota Prius c is expected to receive its first full redesign in 2018. However, at this time it's unclear whether the pint-sized hybrid will debut as a 2018 or 2019 model.
While the jury is still out on exactly what the redesigned Prius c may look like, we do suspect it'll inherit cues from the standard Prius. Like the current model, the Prius c will likely remain pretty basic, especially in its standard setup. Expect the standard features to remain very much like non-hybrid subcompacts, like steel wheels, a four-speaker audio system, cloth seats and more.
With a redesign, the Prius c will most likely move to the new TGNA underpinning, which may also involve a new or revised engine. Currently, the Prius c uses a 1.5-liter four-cylinder engine and electric motor that combine for 99 horsepower and up to 50 mpg combined. Will the next Prius c offer even better fuel economy? That remains unclear for now.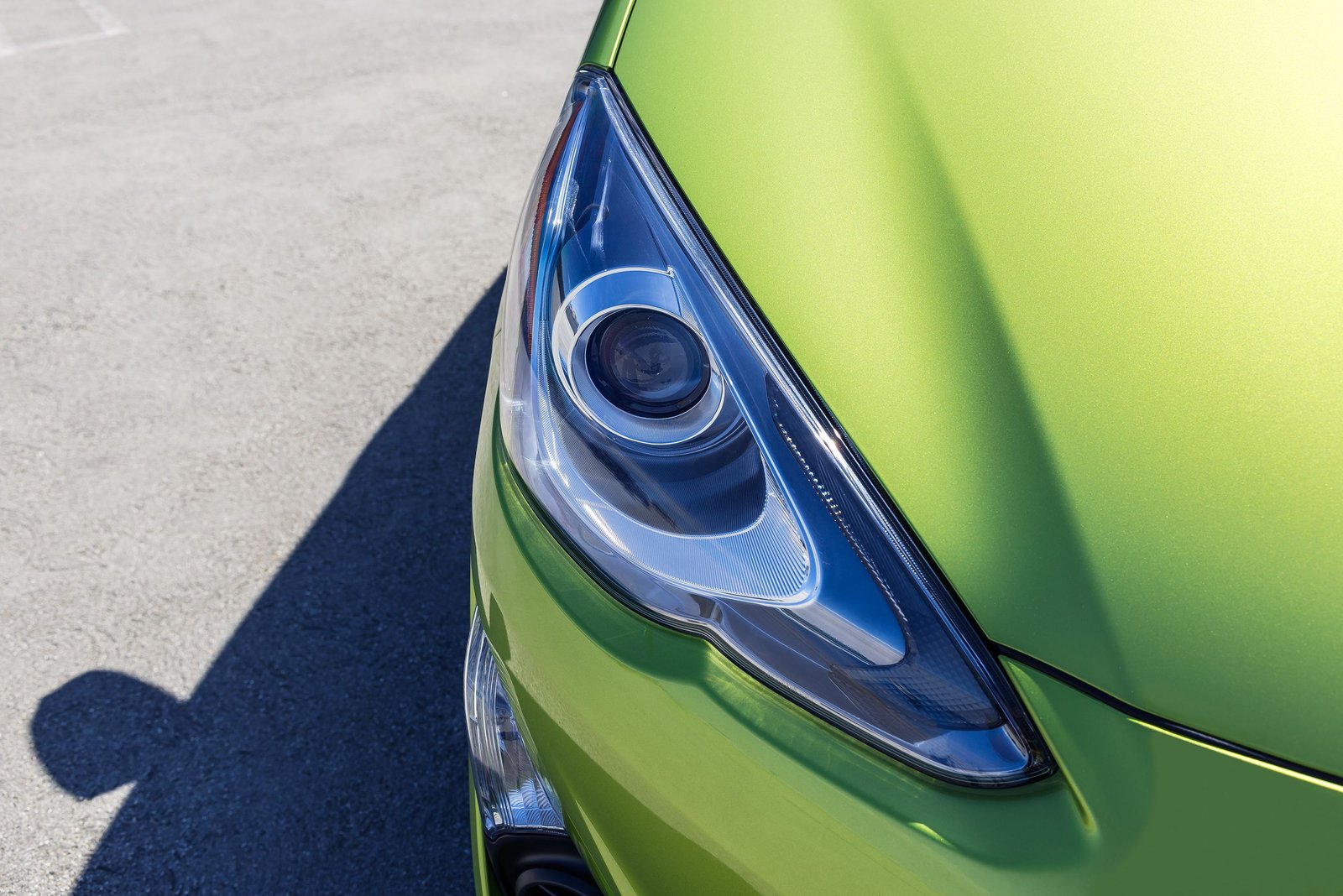 Safety has not typically been the Prius c's strong point, and this shows with it only getting an "Acceptable" rating in the IIHS' small-overlap test for 2016. However, the addition of Toyota Safety Sense (TSS) for 2017 has helped distinguish the tiny car with adaptive cruise, frontal collision warning and more.
Stay tuned for updates as they become available.
Pricing & Release Date
The 2019 Toyota Prius c does not yet have an official release date. However, based on its typical schedule, we currently anticipate an on-sale date sometime in the fall of 2018.
Official pricing won't be available for some time, but we expect at least a small increase from the current range of $20,425 to $25,360 (destination fees included).
In this range, the Prius c takes on the base Ford C-Max Hybrid (starting from $25,045) and the Honda CR-Z ($21,130 to $25,275). What's more, Toyota has a ton of small non-hybrid cars for the Prius c to contend with on its home turf, like the Yaris, Yaris iA, Corolla and Corolla iM.
Learn more about the Prius c »
Pictured: 2016 Prius c