Model Preview
For 2018, the Volkswagen Golf GTI saw its trims cut to just three, its power boosted by 20 horsepower, and a few features shuffled around. At the moment, we expect no major changes when the 2019 model rolls-in to dealerships.
Visually, we expect the GTI to remain the same. This lack of change shouldn't impact the Golf GTI's popularity at all, as its cult-like following loves its classic hatchback styling. We could see it peppered with a few new color options, but stylistic changes are likely out. The interior should also remain the same.
We also expect all the GTI's standard features to remain unchanged for 2019. If this is the case, look for it to include 18-inch wheels, LED fog lights, heated mirrors, rain-sensing wipers, cloth upholstery, heated front seats, ambient lighting, and more.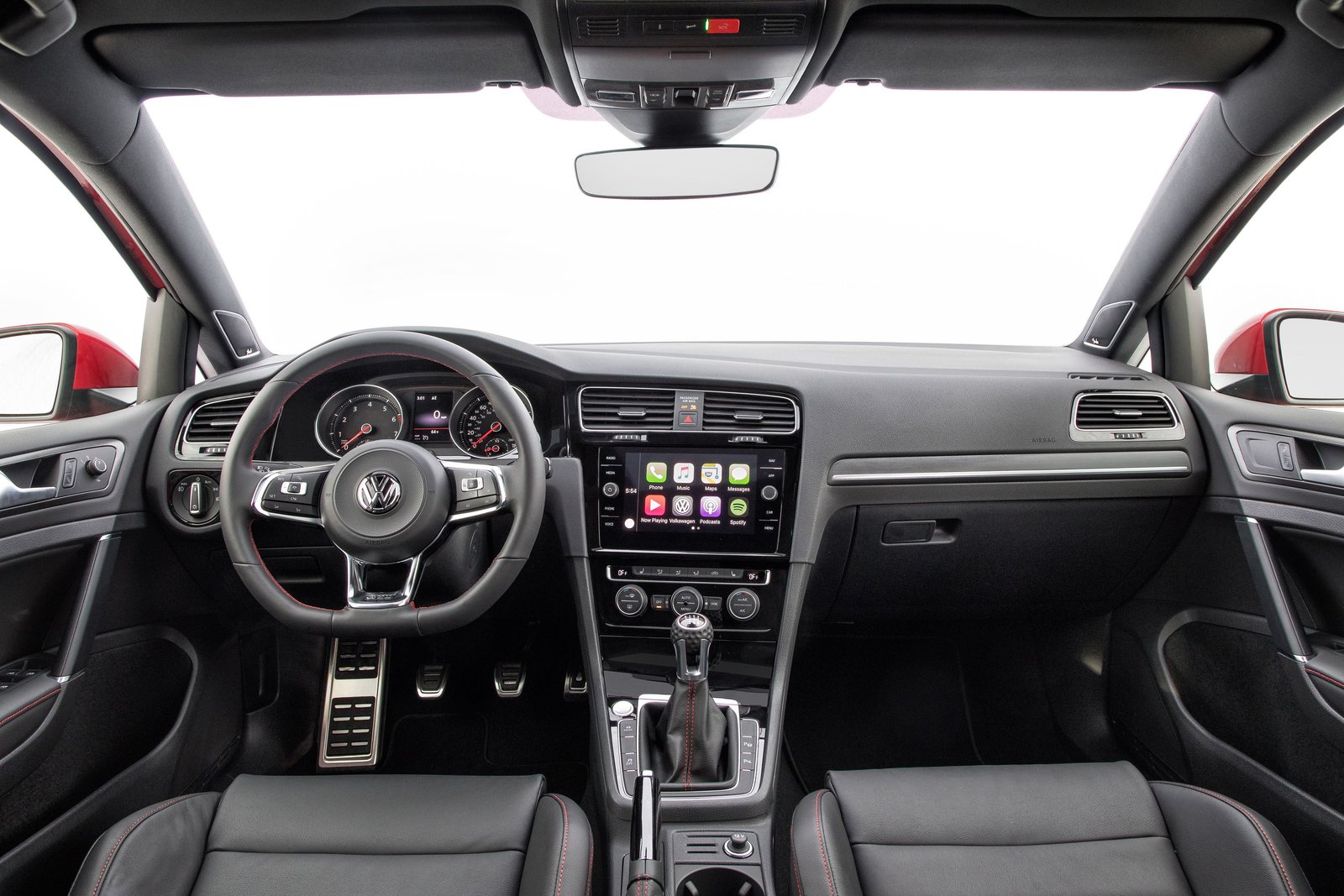 We also expect the under-hood bits in the 2019 Golf GTI to remain the same. If this is the case, then it'll boast a 2.0-liter turbocharged four-cylinder engine with 220 horsepower and 258 pound-feet of torque. Buyers currently have the option of a standard six-speed manual transmission or an available six-speed dual-clutch gearbox. Regardless of the setup, the GTI comes exclusively with front-wheel drive.
We also expect all the safety ratings on the GTI to carry into 2019, so it'll still not be an IIHS Top Safety Pick due to its "Acceptable" passenger-side small-overlap results and its "Basic" front-collision mitigation rating.
Pricing & Release Date
We expect the 2019 Golf GTI's production to kick off in early September of this year.
With no changes on the horizon, we expect the 2019 Golf GTI's prices to remain similar to the current model, which ranges from $28,365 to $37,020 (destination fees included).
The GTI's key competitors will include the Ford Focus ST, Mini Cooper S, and Hyundai Veloster N.
Photos
Pictured: 2018 GTI