Model Preview
After just four model years here in the U.S., the Volvo V60 will boast an all-new look and new mechanicals as part of a substantial redesign for the 2019 model year.
In terms of appearance, the 2019 V60 shouldn't be a shocker, as it draws heavily from the brand leader, the XC90. It boasts Thor's hammer headlights, sharp body lines, and aggressive bumpers. The new V60 is 5 inches longer than the last-generation at 187.4 inches and features a 3.8-inch-longer wheelbase at 113.1 inches. Width and height, on the other hand, are reduced to 72.8 and 56.2 inches, respectively.
The interior will also boast a completely new look, a new Sensus infotainment system that is compatible with Apple CarPlay and Android Auto, and 4G Wi-Fi. In addition to these changes are some dimensional updates, as rear leg room grows by 1.7 inches to 35.2 inches, rear headroom grows 0.5 inches to 38.1 inches, and cargo room with the underfloor storage grows to 48.2 cubic feet with the seats up.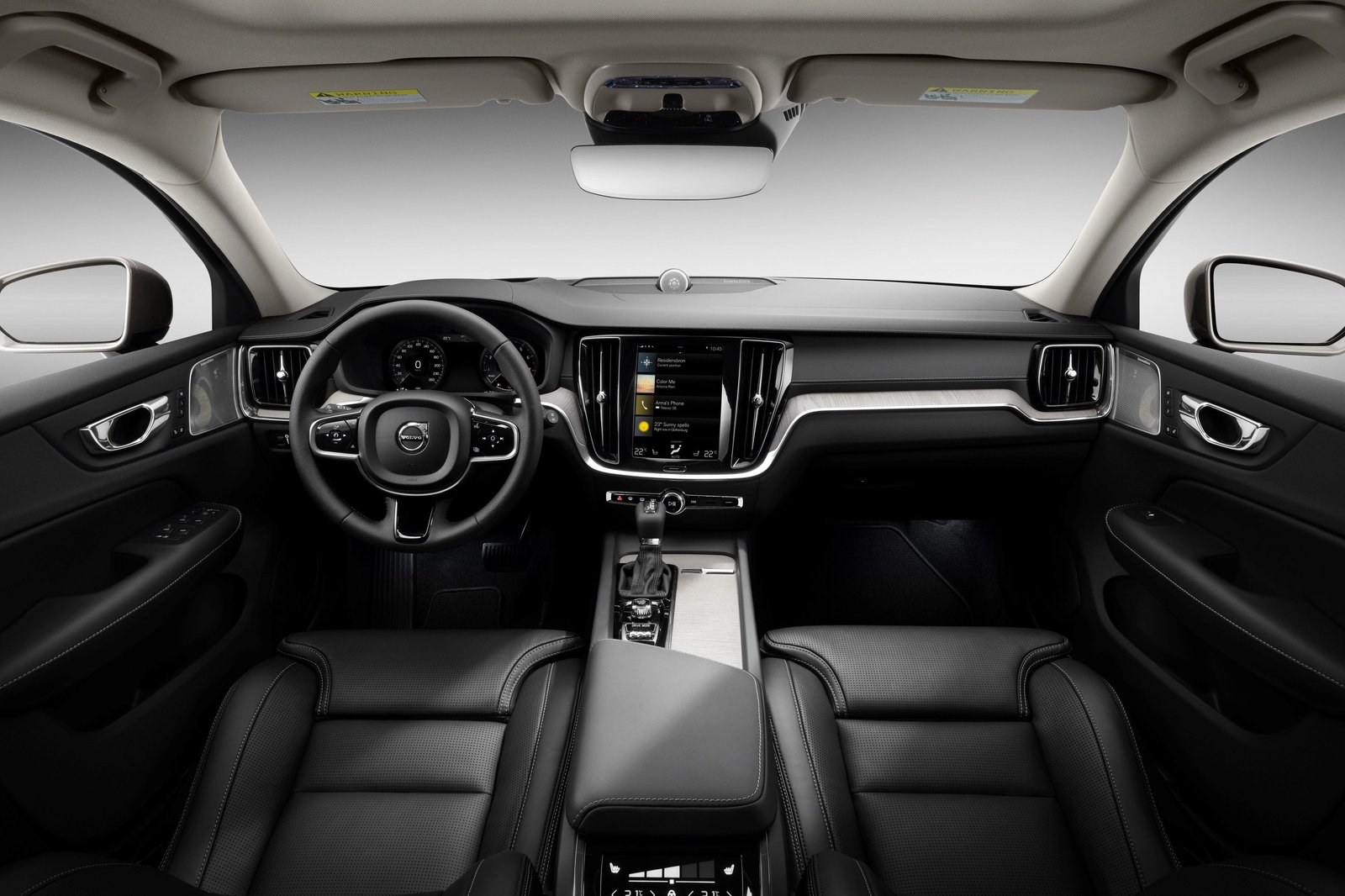 The new V60 also gains a whole slew of new powertrain options, including several hybrids. Unfortunately, most of these powertrains are for global consumption only, as reports indicate the U.S. will only get a few of these options.
On the gasoline-only side, the base engine will be a 2.0-liter T5 four-cylinder with 250 horsepower, while the optional unit will be a T6 2.0-liter with 316 hp. The T5 will come with front-wheel drive and the T6 will come with all-wheel drive. On the hybrid side, reports indicate we'll only see the T8 Twin-Engine system, which pairs a 2.0-liter four-cylinder with an electric motor to produce 386 hp.
Volvo is arguably the safest car company in the world, and it'll look to maintain this reputation with the 2019 V60. It will boast available automatic emergency braking and Pilot Assist, which is a semi-autonomous-driving system that handles acceleration, braking, and steering at speeds up to 80 mph.
Pricing & Release Date
Volvo has not yet announced a release date for the 2019 V60 here in the U.S.
Official pricing isn't available just yet, but we expect a fairly hefty price hike from the 2018 model's $39,245 MSRP (destination fees included). Especially considering it'll start from 40,100 euros ($49,444) in Germany.
The key competitors to the V60 will include the BMW 3-Series Sports Wagon and the Buick Regal TourX.
Photos
Pictured: 2019 V60