Model Preview
OK, anyone still denying the mid-engine 2020 Corvette will be a thing can just drop it already, as it's been confirmed by multiple spy shots. With the Camaro encroaching on its big brother's performance territory, GM has decided to up the ante on the Corvette and make it more exotic than ever in the next generation -- if only The General had thought of this before giving the Buick Grand National the ax.
In terms of appearance, we have very little subject matter to examine, but the limited number of telephoto-lens spy shots circulating indicate the Corvette will take on a Ford GT-rivaling appearance. This will include a short front hood and overhang, large rear end with chunky shoulders, and a set of buttresses on the backside. Reports also indicate Chevy will add a viewing window between the buttresses to give onlookers a glimpse at its mid-mounted powerplant.
Little is known about the C8 Corvette's interior, but we can make a few educated guesses. Based on its move upmarket into a more exotic class, we expect the 2020 Corvette to boast a high-end cabin built for performance. We anticipate aggressive seat bolsters, a flat-bottomed steering wheel, hard angles everywhere, and more.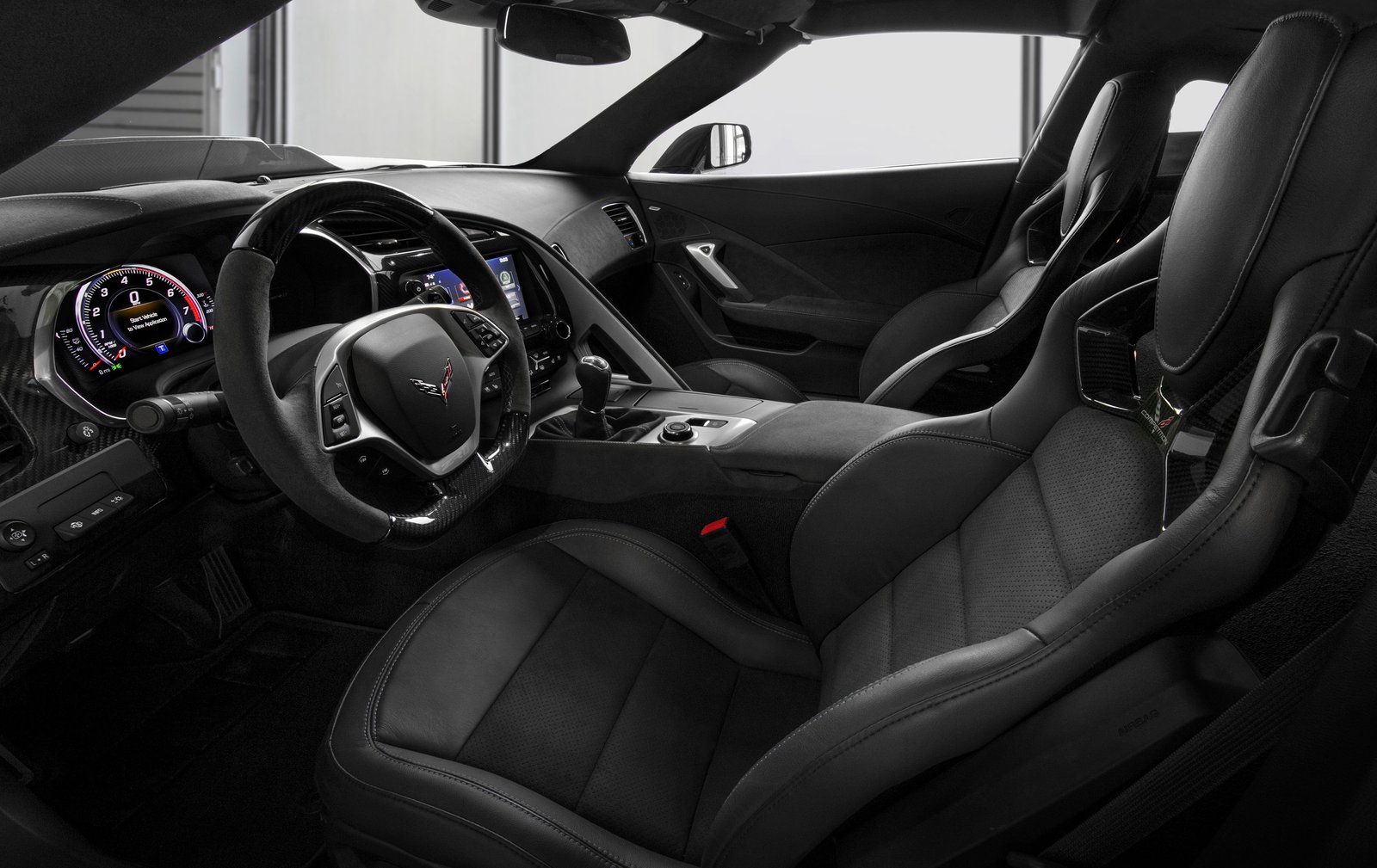 Though this will be a mid-engine rig, we expect the 2020 Corvette to ride atop the same aluminum spaceframe platform as the current Corvette. We also expect the base 6.2-liter V8 engine to remain the standard powerplant, albeit with a mild power upgrade. Optionally, we expect a twin-turbo LT7 V8 and maybe even a hybrid variant to give models like the BMW i8 and Acura NSX a run.
Pricing & Release Date
An exact release date for the 2020 Chevy Corvette remains unknown, but we do expect to see it sometime in 2019. We should learn more in the next year or so, so stay tuned.
As for pricing, we expect the 2020 Corvette to move upmarket from its current starting price of $58,315 (destination fees included). At the top end, we also expect this range to extend much higher than the current $127,820 (destination fees included) price of the ZR1.
Competition will include vehicles like the Porsche 911 and Nissan GT-R.
Photos
Pictured: 2019 Chevrolet Corvette