Model Preview
The Chevy Traverse went through a big redesign in 2018 that ushered in a sharp, new look and new powertrain options. With this look still fresh, we expect the 2020 Traverse to carry on unchanged.
The Chevy Traverse went through a huge transformation during its 2018 redesign that brought in a more angular body, added more lightweight materials, and made its one of the most stylish and rugged-looking crossovers on the market. Because this look is just a few years old, we expect the 2020 Chevy Traverse to hit showrooms with no visual updates.
The interior also received a significant update in the redesigned Chevy Traverse. It not only became more modern looking, but it also gained more passenger and cargo space, brought in a new 7-inch infotainment system with standard Apple CarPlay and Android Auto, and took on a surprisingly truck-like design that pleased SUV-to-crossover converts. We expect this look and its features to remain the same when the 2020 Chevy Traverse hits showrooms.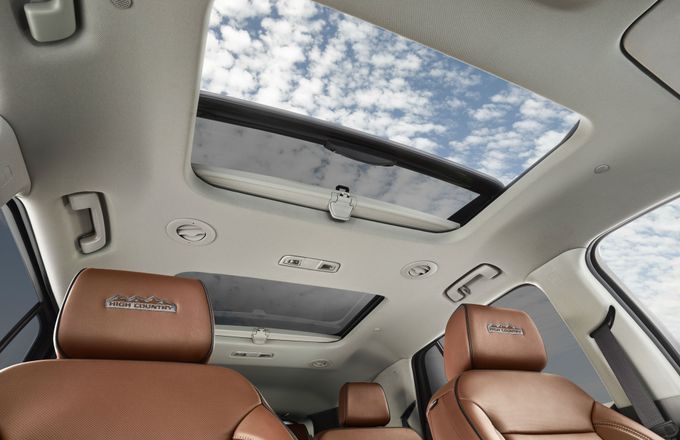 Under its hood, the current Traverse packs two engine options. Most Traverse models come with a 3.6-liter V6 engine that cranks out 310 horsepower and 266 pound-feet of torque. There is a 2.0-liter turbocharged four-cylinder engine with 257 hp and 295 lb-ft of torque, but Chevy limits it to only front-wheel-drive versions of the Traverse RS. Both engines pair with a nine-speed automatic transmission and standard front-wheel drive, but the V6 engine also has optional all-wheel drive. We expect all the powertrain details to carry over unchanged into the 2020 Chevy Traverse.
The IIHS has not tested the new-generation Traverse yet, but the NHTSA has and gave it a five-star overall rating. Despite this rating, the current Traverse struggles in the advanced safety tech realm, as it has these high-tech safety goodies, including automatic emergency braking, lane-keep assist, and more, but they are only available as options on the $46,695 (destination fees included) Premier trim and come standard on the $54,395 (destination fees included) High Country trim. The lower trims have minimal advanced safety features available. We expect things to remain the same in the safety realm for the 2020 Chevy Traverse.
Pricing & Release Date
There is no confirmed release date yet for the 2020 Chevy Traverse, but we expect its production to kick off in mid-June 2019. Since there are no scheduled updates, we expect the 2020 Traverse's pricing to remain similar to the current model's MSRP range of $31,125 to $54,395.
The 2020 Chevy Traverse will compete with the Dodge Durango, Ford Explorer, and the Honda Pilot.
Learn about the current Traverse on sale now »
Pictured: 2019 Traverse