The Ford Mustang Hybrid will be a new electrified version of the iconic pony car. Although preliminary information is extremely limited, the automaker has given its first taste of what the new car will aim to achieve.
Based on a press conference earlier this month, Ford CEO Mark Fields promised that the Mustang Hybrid will offer power comparable with its V8s. In the current Mustang GT, the 5.0-liter naturally aspirated V8 makes 435 hp with 400 lb-ft of torque.
For reference, the base 3.7-liter V6 in the standard Mustang already produces 300 hp with 280 lb-ft, while the available 2.3-liter EcoBoost turbo makes 310 hp with 320 lb-ft. Will the new Mustang Hybrid offer performance shoppers something truly exciting? That remains to be seen.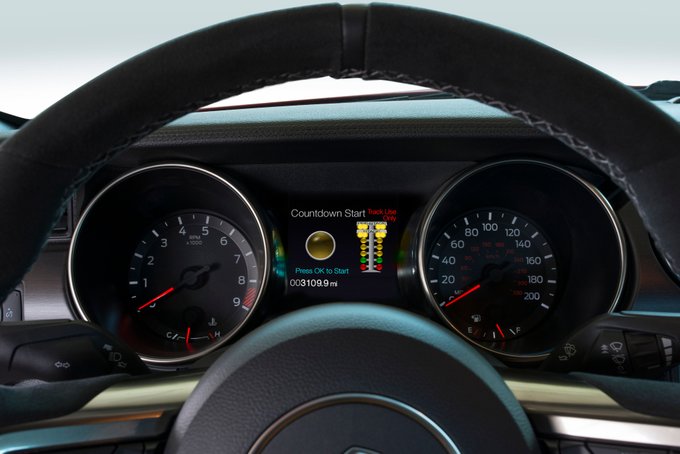 In other news, Ford will also build an F-150 Hybrid truck offering some interesting capabilities. One of the most unusual will be the ability to serve as a mobile power source at work sites— potentially useful for crews looking to power tools and other electronic devices.
The Ford Mustang Hybrid is currently slated to go on sale around 2020. An official release date and pricing have not yet been announced. For those looking to buy the current Mustang, Ford offers a mix of low-interest financing and cash incentives as well as lease deals. However, shoppers should be aware that discounts tend not to be as deep as competitors like the Camaro.
Stay tuned for updates as they become available.
Learn about the current Mustang on sale now »
Pictured: 2017 Mustang