Model Preview
The Nissan Rogue is expected to get its next redesign either for 2020 or 2021. Unfortunately, we still don't have reliable specs or details as far as what to expect.
Having said that, the Nissan Xmotion was revealed earlier this year as a three-row, 6-passenger concept for a next-generation SUV with autonomous driving capabilities.
Although there's no guarantee that this will be what the new Rogue looks like, it's possible that the Xmotion could signal the brand's broader design direction.
Later this year, Nissan will introduce the redesigned 2019 Altima, offering more tech than ever before. Like the LEAF, the vehicle incorporates Nissan ProPILOT semi-autonomous driving technology.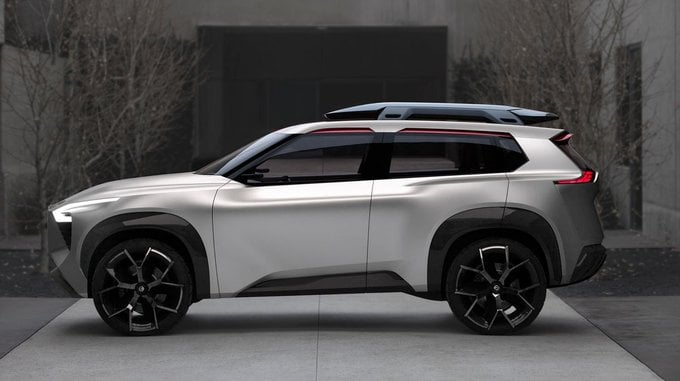 The current Rogue features an array of standard safety tech like auto emergency braking, something that used to require purchasing the most expensive trim.
Having said that, we think it's likely the Rogue will take some cues from the Altima, like getting an updated 2.5-liter engine making 188 hp with 180 lb-ft of torque.
But will the Rogue also get the Altima's new variable compression 2.0-liter turbo? That remains to be seen. Nissan says the engine makes 248 hp and 273 lb-ft, replacing the aging V6.
Given that the lineup has become crowded with the addition of the Nissan Kicks and Rogue Sport, there's always the possibility the Rogue could end up going upmarket in features & price. It's still too early to tell.
Nissan typically releases a Rogue in the fall. At the moment, we estimate a release date in the fall of 2019. This page will be updated as information becomes available.
Learn about the current Rogue on sale now »
Pictured: Nissan Xmotion Concept