Model Preview
The iconic Porsche 911 rolled out in 1963 and continues as this brand's most recognized model. This rear-engined, rear- or four-wheel-drive sports car has undergone numerous changes since it made its debut, but its silhouette remains true to the original.
According to Car & Driver, the next-generation Porsche 911 will debut at the Los Angeles Auto Show in November and go on sale in Summer 2019 as a 2020 model. The new model falls under the "992" nomenclature, which represents the generation, not a new name for this model.
Arriving first to the market are the Carrera 4 and Carrera 4S, which are all-wheel-drive versions of the 911. Hitting showrooms later will be the Carrera S and S Cabriolet, rear-wheel drive models. Other variants will roll out months later, including Targa, GTS and GT3 models. A plug-in hybrid version, a first for the 911, is in the works. However, it may not arrive for a few years.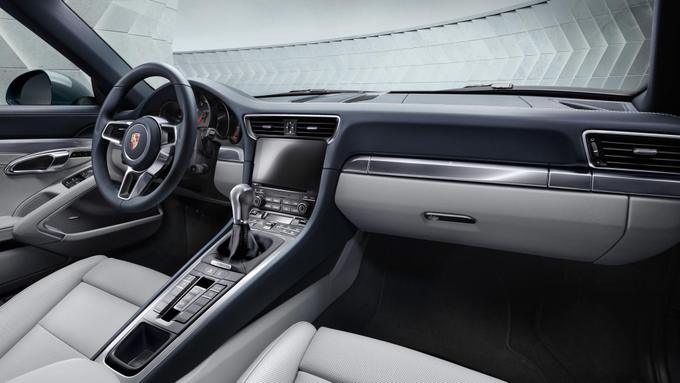 Hard details about the new model are lacking, but we do expect the interior to receive a significant overhaul, including perhaps a digital instrument panel. The analog tachometer may stay put, centered in the panel and flanked by digital readouts. Expect Porsche to offer leather and Alcantara interiors with wood, carbon fiber, and aluminum trim. Bose and Burmeister audio systems along with expanded driver-assist features seem likely.
Under the hood, Porsche will offer a variety of flat-head engine options, likely to include the current twin-turbo 3.0-liter six-cylinder currently in use. Transmission choices should include a 7-speed manual gearbox and an available 8-speed dual-clutch automatic transmission, with the latter best suited for enabling Porsche owners to obtain top 0-60 mph times.
Pricing & Release Date
Expect prices to start just above $90,000, which is where they are right now. Most consumers will pay at least $100,000 to outfit one with the top-trim models costing tens of thousands of dollars more.
With the 911's Los Angeles debut, we should learn much more about the new model. The first models will arrive next summer and go on sale as 2020 model year Porsches.
As always, the Porsche 911 competes against a select group of models, including the Jaguar F-Type, Chevrolet Corvette Stingray and the Nissan GT-R. Buyers might also cross-shop the Audi R8, BMW M8, Mercedes-Benz SLS, and the McLaren MP13.