Redesign Info
Unfortunately, it appears the Subaru WRX will likely not see its next full redesign until at least the 2020 model year. Although little is known about the next generation of the rally-inspired car, it's a good chance that Subaru will take the opportunity to bring the model over to its new global platform. The new modular design debuted in late 2016 with the redesigned 2017 Impreza.
In terms of styling, the automaker's VIZIV Performance Concept from the Tokyo Auto Salon may signal what to expect. The vehicle features bold lines, a hunkered-down stance and flared fenders. There are clearly shades of the upcoming Ascent SUV in its design language, perhaps most notably in its sculpted headlights and all-new grille.
Under-the-hood specs are still being kept tightly under wraps. For reference, the current WRX features a 2.0-liter turbocharged 4-cylinder engine producing an impressive 268 hp with 258 lb-ft of torque. The more powerful WRX STI uses an older 2.5-liter turbo making 305 hp with 290 lb-ft of torque (Side-by-Side comparison).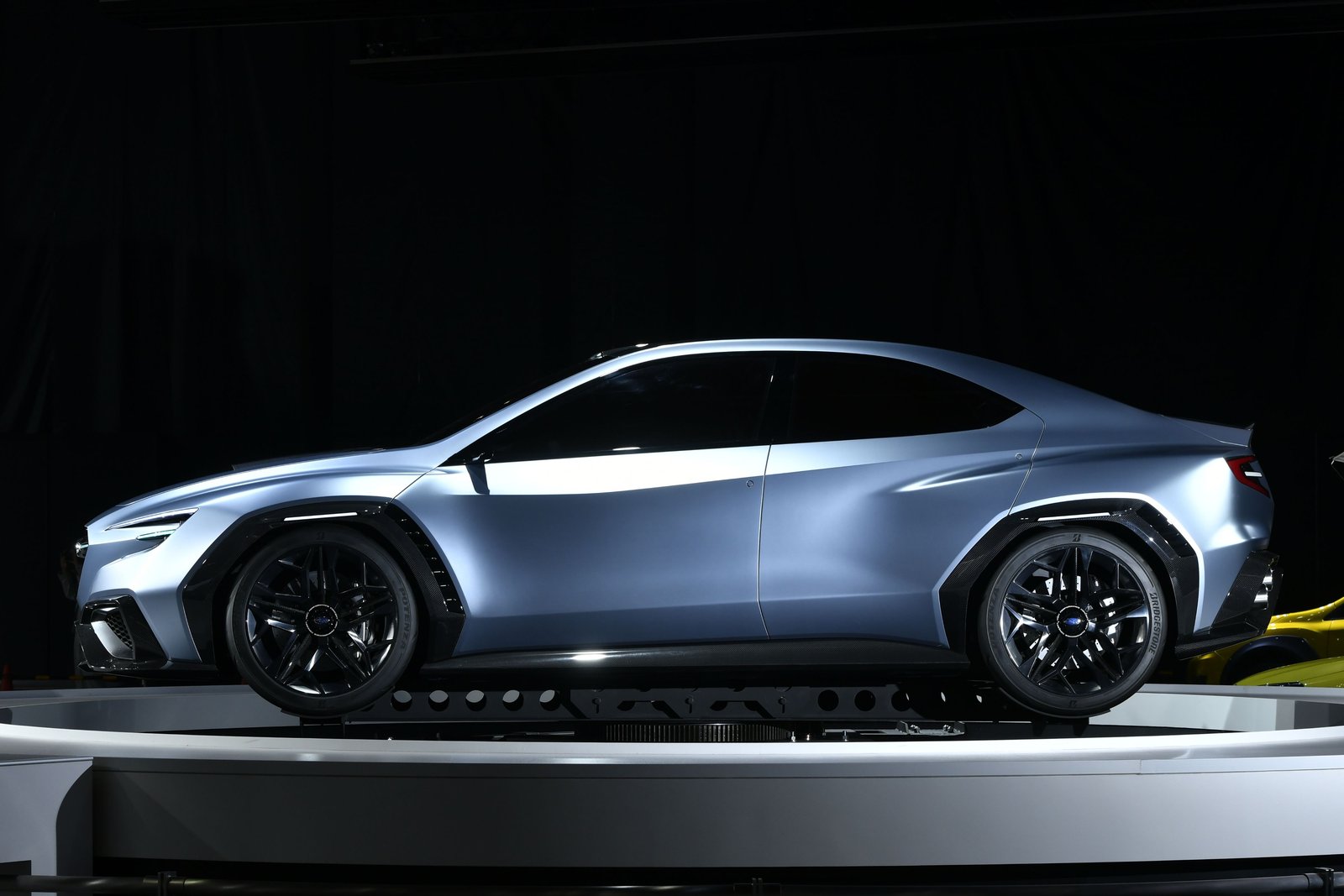 Interestingly, despite the difference in stated power output, independent testing by Road & Track reportedly found that the WRX achieved full boost and delivered torque earlier than the STI, hitting 0-60 mph in 5.2 seconds versus the STI's 4.8 seconds.
Enthusiasts continue to be drawn to the WRX due its attractive value proposition and $8,500 price advantage over the range-topping STI model ($36,015 vs. $27,515). But will this continue to be the case in the next generation? That remains to be seen.
Key competitors to the WRX include the Volkswagen GTI and Ford Focus ST. At the higher end, it competes with the Volkswagen Golf R and Ford Focus RS.
See pricing and deals on the current WRX »
Pictured: VIZIV Performance Concept