A model eight years in the making, the Tesla Roadster, has finally made its return to the big stage as a prototype. The official model will debut in time for 2020 and will carry many cues from the previous Roadster, albeit modernized and with a practically unbelievable amount of speed.
The 2020 Tesla Roadster will be almost instantly recognizable, as it'll boast the same low-slung look with the pointed nose, exaggerated fenders, and swooping roofline as the previous Roadster, which went out of production following the 2011 model year.
The key differences in appearance are all about the flow of the body. While the previous Roadster's lines were harder cut, the 2020 Roadster's lines are more rounded and modern. Also, a new removable glass roof adds the feeling of driving topless, even with the roof on.
Though it's still just in prototype phase, Tesla gave us a glimpse of what to expect inside the Roadster. It'll boast seating for four -- yes, you have a leg to stand on when getting the approval from your significant other -- aggressively bolstered front seats, and Tesla's notoriously huge touchscreen system. There's also a pass-through behind the screen, which keeps pace with the rest of the Roadster's whimsical design.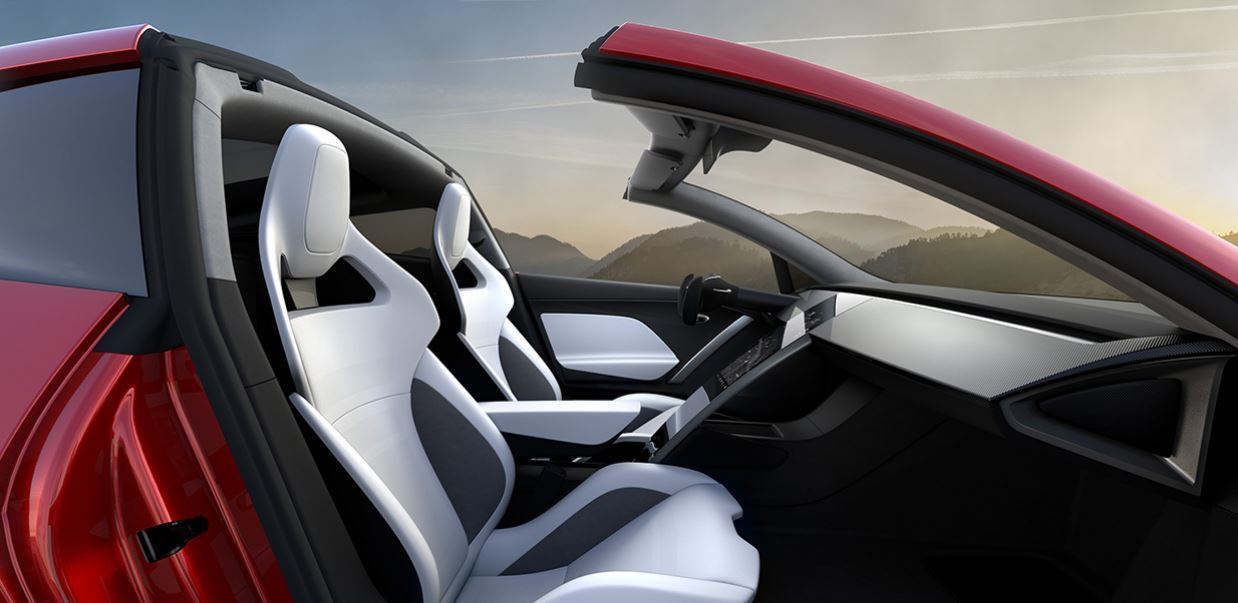 While the 2020 Tesla Roadster looks nothing short of incredible in its prototype duds, the powertrain is out of this world. While its electric motor's official output isn't public knowledge yet, Tesla did reveal the Roadster's torque will sit at around 7,375 pound-feet, which is utterly ridiculous and possibly creatively overstated.
It also revealed the Roadster, which will come standard with all-wheel drive, will be the quickest production car ever with its 1.9-second sprint to 60 mph. The lightning-fast Roadster continues with a 4.2-second sprint to 100 mph and an 8.8-second quarter-mile time. Top speed will ring in at more than 250 mph.
Now, a car with this much potential cannot have a great EV range, right? Think again, as the 2020 Roadster will have a Tesla-estimated 620-mile EV range. This will likely come from the 100-kWh battery pack borrowed from the Model S P100D.
Safety remains unknown for now, but it should have all the latest gadgets and gizmos from Tesla, like Auto Pilot.