Spacious cabin with comfy seats. Classified as a large sedan, the 2020 Toyota Avalon has an incredible amount of space. Even tall adults can fit comfortably in the back thanks to 40.3 inches of rear leg room. The Avalon has up to 104.3 cubic feet of passenger space, which makes it one of the most spacious cabins for the segment.
In addition to having loads of space, the Avalon's seats are extremely comfortable. The standard eight-way power front seats offer a generous amount of leg room and head room, while being well bolstered.
Regardless of whether you're planning a long road trip or a spirited drive down a winding road, the seats in the Avalon are snug and provide the support one would expect from a large sedan.
Striking interior and exterior designs. A Toyota badge may be on the Avalon's grille and steering wheel, but if it were replaced with a Lexus badge, few would be able to tell the difference.
The exterior look won't be to everyone's tastes, as the massive grille, slim headlights, elongated body, sharp corners, and bold taillight design are polarizing. But the Avalon certainly has a striking look.
On the inside, things are more appealing. Smooth lines are blended next to sharp edges, creating a handsome look. High-end materials like real wood, aluminum, and soft-touch plastics are even found on low-end trims. The interior is so nice, it's easy to think that you're in a luxury vehicle.
Strong performance from a standard V6. As standard, the Avalon comes with a 3.5-liter V6 engine that churns out 301 horsepower. The naturally-aspirated V6 may be old compared to newer, turbocharged engines on the market, but the motor is strong and helps it accelerate briskly.
New for 2020 is the addition of a TRD trim. It doesn't have more power, but comes with stiffer springs, upgraded shock absorbers, 19-inch wheels, larger front brakes, a cat-back exhaust system, and thicker chassis bracing for improved performance. The model also comes with a more aggressive look.
Because of the Avalon's size and soft suspension tuning, the majority of trims are better suited for highway cruising duties. Even the sportier TRD trim fails to impress around corners like some smaller vehicles, excelling at being comfortable in a straight line.
Don't look for excellent fuel economy from the Avalon. The V6 isn't exactly efficient, as the EPA rates it at 26 miles per gallon combined for the base XLE trim and 25 mpg combined for the rest of the non-hybrid lineup.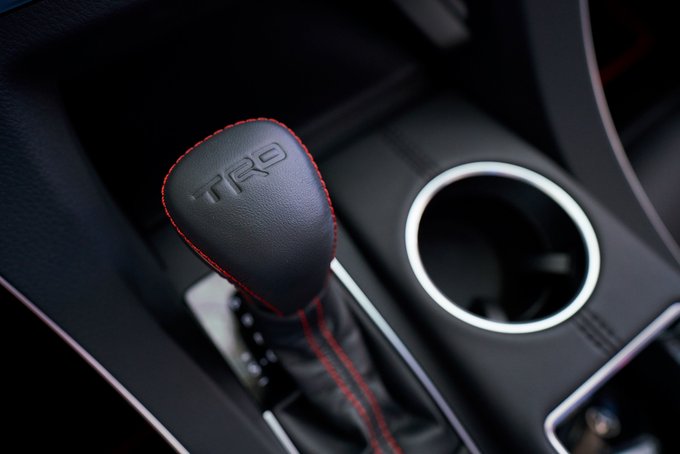 Excellent safety features. Toyota packs every one of its cars with a great list of safety features, and it's the same case with the Avalon. It comes with blind-spot monitoring, automatic emergency braking, adaptive cruise control, and lane keeping assist as standard.
The Avalon also scored well in safety crash tests. The NHTSA gave it a five-star overall safety rating, while the IIHS named it a Top Safety Pick Plus, the organization's highest award.
Final thoughts. As long as you go into the 2020 Toyota Avalon looking for a spacious, comfortable, and luxurious cruiser, the large sedan impresses. It has a powerful V6, loads of safety features, an incredible way of soaking up miles, and an upscale interior.
Despite its sporty design and available TRD trim, the Avalon isn't the most athletic car on the market. We also understand that not every consumer will enjoy the Avalon's unconventional looks. While other large sedans are moving to turbocharged engines and all-wheel drive, the Avalon soldiers on without neither.
The Nissan Maxima is the Avalon's strongest rival. It comes with a V6 that's nearly as powerful, but has a more upscale cabin on higher trims and is more enjoyable to drive. The Kia Cadenza is slightly more luxurious than the Avalon and has much more subdued styling, though its handling isn't sharp.