Every August, Monterey Car Week (including the Pebble Beach Concours d'Elegance) gives us a glimpse of the future of multiple automotive brands, as manufacturers tout one or more concept or production vehicles at this storied event.
Volkswagen is doing its part this year, by showcasing a concept pickup truck they've teased us with before. That would be none other than the Volkswagen Atlas Tanoak, which made its debut at the 2018 New York International Auto Show this spring. With the second showing at Pebble Beach, VW also dropped a strong hint that the concept may become a production reality.
The Tanoak sits on a wheelbase that's 11 inches longer than the Atlas crossover and is 15.8 inches longer overall. This makes it a large midsize pickup truck according to U.S. standards. At 214.1 inches long, the Tanoak compares favorably to the Chevrolet Colorado, which measures 212.4 inches in length.
Much of the Tanoak's design aligns with the Atlas crossover, with the differences beginning at the second or B roof pillar. That's where the second set of doors begin, seemingly hidden away as the handles are located within the back or C pillar.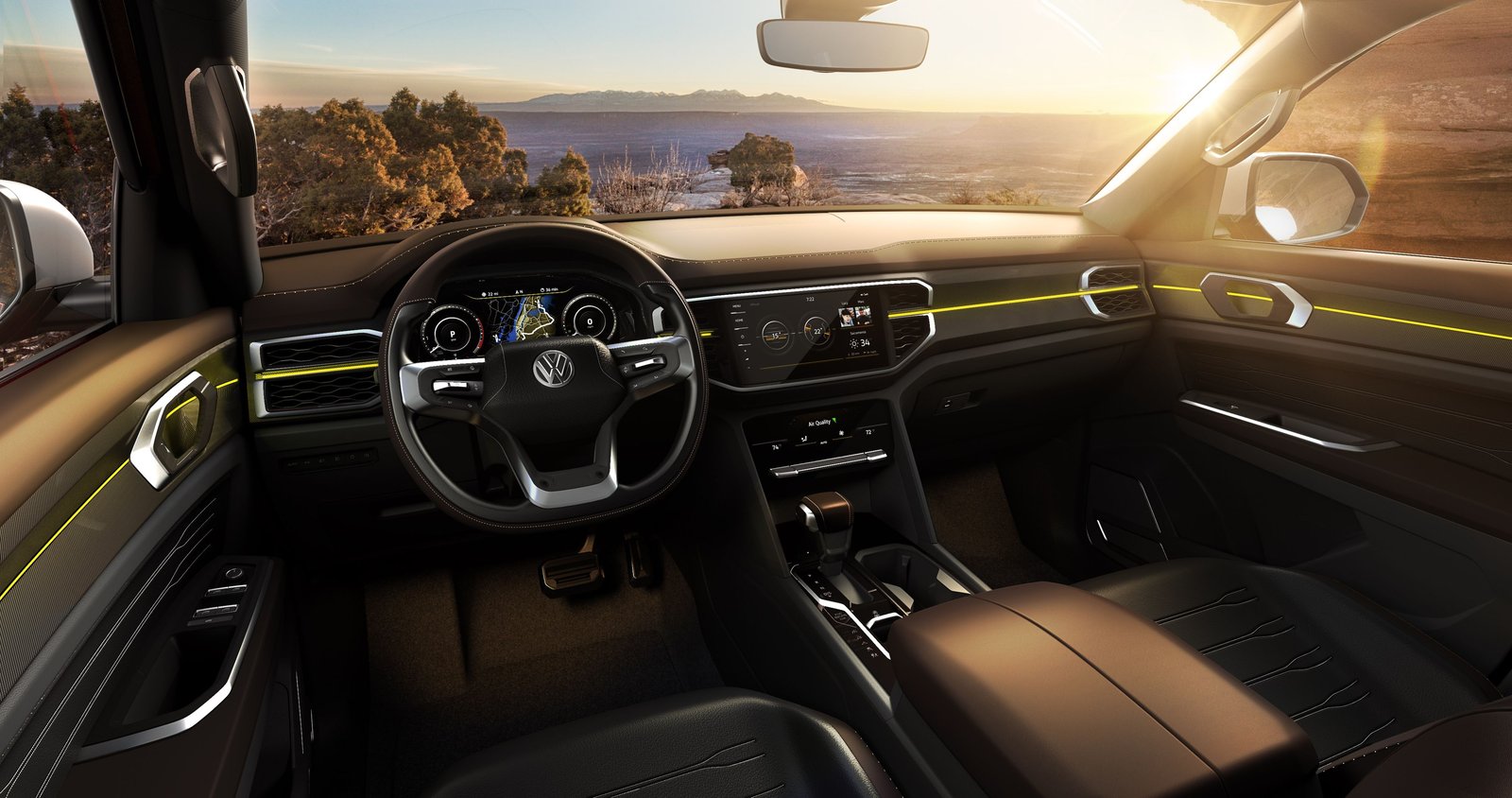 The dual cab Atlas Tanoak has room for five. Handsomely contoured seats are in the first row. The same seat design is in the second row, with three separate seats offering an unusual and very personalized layout. The remainder of the cabin borrows elements from the crossover with a unique instrument panel and center console design.
The pickup truck's bed measures 64.1 inches long and 57.1 inches wide, including 50.4 inches between the wheels. One special feature unique to the concept is a rail mounted on the pickup bed. Typically, the bed is fixed to the back of the bed, but Volkswagen designed it so that it can slide the full length of the bed, which enables it to serve as a carrier for such items as canoes and ladders.
Powering the Tanoak is a 3.6-liter V6 with 276 horsepower and 266 pound-feet of torque. It is the same engine in the Atlas crossover and also serves the Atlas Cross. Volkswagen pairs this engine with an 8-speed automatic transmission, which sends power to all four wheels.