Model Preview
Since debuting in 2015, the second-generation Volvo XC90 has been through plenty of massaging to its features and technology, but its looks have remained mostly unchanged. That all changes with the arrival of the refreshed 2020 Volvo XC90 and its updated looks, powertrain, technology, and safety equipment.
Visually, most of the 2020 Volvo XC90's exterior will look the same as before. The key change to the outside will be the grille, which will have the same basic shape but will have more of a concave insert with solid vertical bars. Other than the new grille, the rest of the 2020 Volvo XC90's exterior will be virtually indistinguishable from the current model.
Inside, the overall design of the 2020 Volvo XC90 will remain the same, but it will gain a few new seating arrangements to meet more buyers' needs. The standard model will remain a seven-seat vehicle, and the Excellence trim will come as a four-seater. The new arrival will be a six-seat option, but there is no clarity on which models will have the six-seat option.
Powering the 2020 Volvo XC90 will be the same lineup of powertrains. This lineup will start with the T5 2.0-liter turbocharged four-cylinder that will inject 250 horsepower. The midrange T6 powertrain will remain a 2.0-liter turbocharged and supercharged four-cylinder with 316 hp.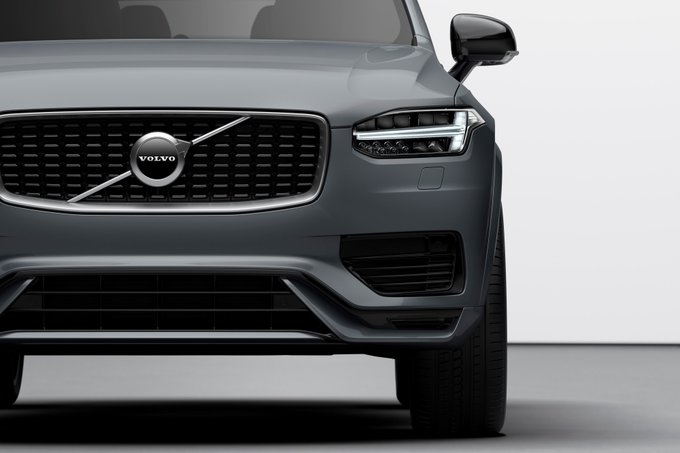 Topping the range will be the T8 plug-in-hybrid powertrain that will combine the T6 engine with an electric-drive unit to push the output to 400 hp. All three powertrain options will pump their horsepower through an eight-speed automatic transmission.
The one unknown in the powertrain department will be the recently announced B5 mild-hybrid unit. Volvo claims this engine will improve efficiency by 15 percent, but there is no official word of when it will become a part of the U.S.-spec XC90. Stay tuned for updates on this.
Safety will remain a focus for the 2020 Volvo XC90. Not only is the current model an IIHS Top Safety Pick, but the 2020 XC90 will gain steering assistance as a part of its automatic emergency braking and blind-spot warning systems, and it will gain oncoming-lane mitigation and reverse automatic emergency braking.
Pricing & Release Date
The 2020 Volvo XC90 will head to production in May 2019 and arrive in dealers shortly after. Pricing remains uncertain, but with only a few changes, we expect only mild price increases relative to the current XC90's price range of $48,465 to $105,895 (destination fees included).
The 2020 Volvo XC90 will compete with the Audi Q7, BMW X5, and Mercedes-Benz GLE-Class.
Learn about the current XC90 on sale now »
Pictured: 2020 XC90