The X5 was BMW's first attempt at building an SUV, which the company references as a sport activity vehicle, recognizing most customers won't ever take this vehicle off-road. Since its arrival in 2000, the BMW X5 has gone through numerous changes and arguably is one of the top midsize luxury SUVs available.
We expect the fourth-generation BMW X5 to roll out for the 2019 model year and ride on all-new architecture. BMW will continue to offer a rich mix of four-, six- and eight-cylinder gas engines, along with standard all-wheel drive. Arriving about two years later is this model line's first plug-in hybrid electric vehicle, one that will combine six-cylinder performance with hybrid technology to deliver a robust and efficient powertrain.
There are a few things we know about the 2021 BMW X5 xDrive45e iPerformance, information that is based on news BMW shared with its European audience recently. We know that the xDrive45e iPerformance will become available to European consumers first or about a year before it is sold in the U.S.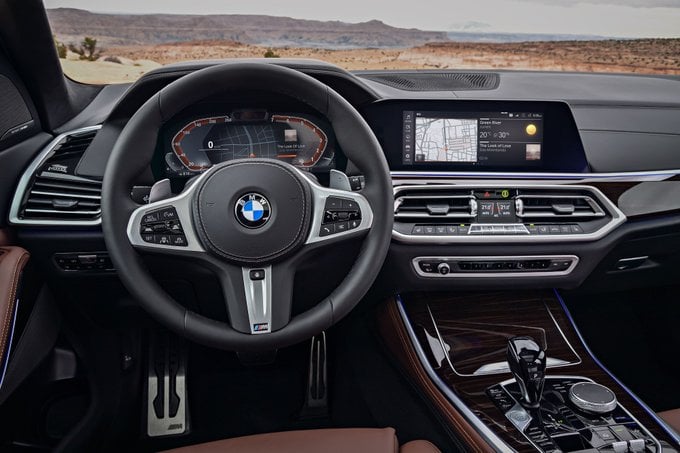 BMW says that the X5 xDrive45e iPerformance will have a model-specific inline six-cylinder engine with twin-turbo power. This 3.0-liter gas engine will work with an electric motor with power sent to the wheels by means of an 8-speed automatic transmission.
The engine alone produces 286 horsepower, while the electric system has an output of 112 horsepower. Under full power, the two systems combine to deliver 394 horsepower, which is an incredible amount for a PHEV.
The X5 PHEV will store power in a lithium-ion battery pack with extended storage range. Its electric-power range is 80 kilometers, which is about 50 miles. That's within the range of the Chevrolet Volt and more than doubles the range of BMW's current iPerformance models.
Other important features of this model include a two-axle air suspension and electronically controlled dampers. Integral active steering, which enhances handling, will be available. Expect a full range of audio, infotainment and safety groups to accompany the new model.
Pricing & Release Date
We expect the 2021 BMW X5 xDrive45e iPerformance to arrive mid-year 2020. As for its price, it will likely cost at least $75,000, which is near the top of the X5's current price range and the cost of the current xDrive40e iPerformance model.
When the BMW X5 xDrive45e iPerformance arrives, the number of competitors it faces will likely grow. Currently, there is the Porsche Cayenne E-Hybrid, Mercedes-Benz GLE Plug-In Hybrid, the Acura MDX Hybrid and the Lexus RX 450h to consider.
Learn about the current X5 on sale now »
Pictured: 2019 X5