The 2021 Jaguar F-Pace is due for a facelift. Since its debut in 2016, the crossover has gone on to become one of Jaguar's best sellers. The luxury SUV slots above the E-Pace in Jaguar's lineup and will return with cosmetic changes, infotainment upgrades, and possibly a new engine.
We don't know the full extent of the changes, but a few exterior tweaks are certain. New headlights are slimmer than last year's, and the front fascia wear a new vent design. The taillights and rear bumper should get similar treatment.
On the inside, the F-Pace is due for an infotainment upgrade. The I-Pace has a dual touchscreen set up that could come to the F-Pace. At the very least, we wouldn't be surprised by a larger touchscreen. The dash design may change to accommodate the new tech, but don't expect anything revolutionary.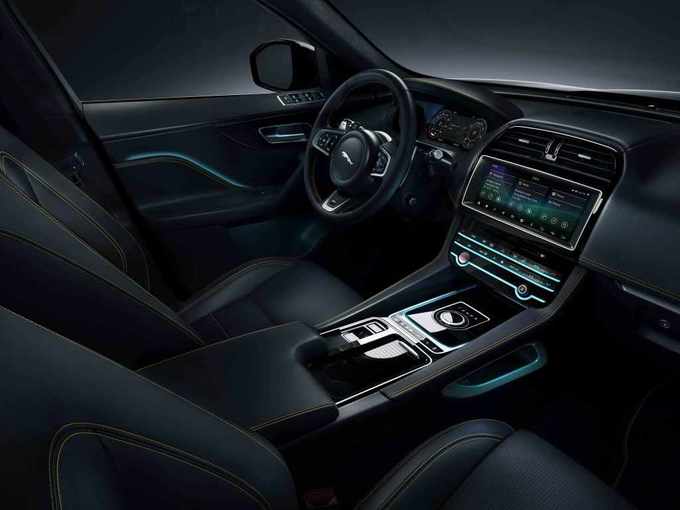 The powertrains are another unknown. Last year's F-Pace had three engine options: a four-cylinder 2.0-liter turbo, a 380-hp V6, and a formidable 550-horsepower V8 in the SVR trim. The smallest engine came in two tunes: 247 and 296 horsepower. The V6 could be replaced by Jaguar's inline six-cylinder mild hybrid, which produces up to 395 horsepower in other models.
The F-Pace's safety record is largely blank, as its small sales volume keeps it from federal and independent testing. Jaguar makes many active safety features standard, including automatic emergency braking, active lane control, and parking sensors. Advanced features like adaptive cruise control are on the options list.