The 2020 model year brought in an all-new look for the CLA-Class, moving it more upscale to make room for the brand's newest entry-level vehicle, the A-Class. With this design entering just its second model year, we expect the 2021 Mercedes-Benz CLA-Class to carry over unchanged.
The new CLA-Class rolls in with a larger body and longer wheelbase, which gave Mercedes designers a large canvas to play with. And play they did, giving it a swoopier body, sleek roofline, longer hood, new lighting, and a unique upward kick to its stubby rear end. This new look remains fresh as we enter the new model year, so we expect no significant changes to its looks when the 2021 CLA-Class hits the market.
Inside, the new-generation CLA-Class' cabin boasts four circular air vents to show off its sportier side, a rotary gear shifter, a more tone-down center stack, and a pair of 7-inch screens that make up the infotainment system touchscreen and digital gauge cluster. Like the exterior, we expect this cabin to roll into the 2021 model year with no changes.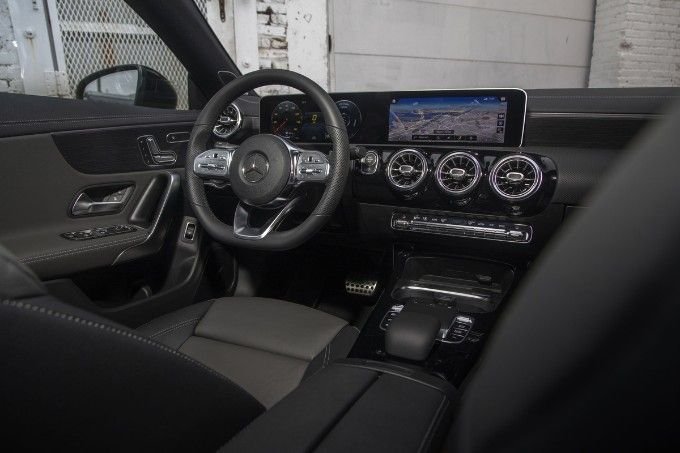 We also expect the 2021 Mercedes-Benz CLA-Class to continue with the same powertrain options, starting with the CLA250's standard 2.0-liter turbocharged four-cylinder engine that pumps 221 horsepower through a seven-speed dual-clutch transmission and out to the front wheels. Buyers seeking more performance can opt for the AMG CLA 45 and its 382-hp 2.0-liter engine that sprints launches it to 60 mph in about four seconds.
There are no safety scores for the new-generation CLA-Class, nor are there enough on the last-generation model to get a sense of how it will perform in a crash. What we know is the current model comes standard with automatic emergency braking and has optional adaptive cruise, semi-autonomous driving, following distance meter, and more.
This new compact four-door coupe will compete with the Acura ILX, Jaguar XE, and Volvo S60.
Check prices for the 2021 CLA-Class »
Pictured: 2020 CLA-Class