The Mercedes-Benz E-Class received a full redesign for the 2017 model year, but it lives in a fast-shifting segment, so another redesign is almost in order. Mercedes just announced some of the details surrounding the global launch of the next-generation E-Class. There is no confirmation that the U.S.-spec 2021 E-Class will mirror this global launch, but we expect it to.
Limited details surround the design of the 2021 Mercedes-Benz E-Class, but there are two keys we can look to. First, even in generational redesigns, Mercedes-Benz is not big on clean-sheet reworks. Instead, its redesigns tend to be more evolutionary. Second, there are teaser images from Mercedes that show only minor updates, including a wider grille and headlights, and a full-length front-bumper lower intake. Around back, the teaser images show wider taillights, a flatter trunk lid, and a revised rear bumper.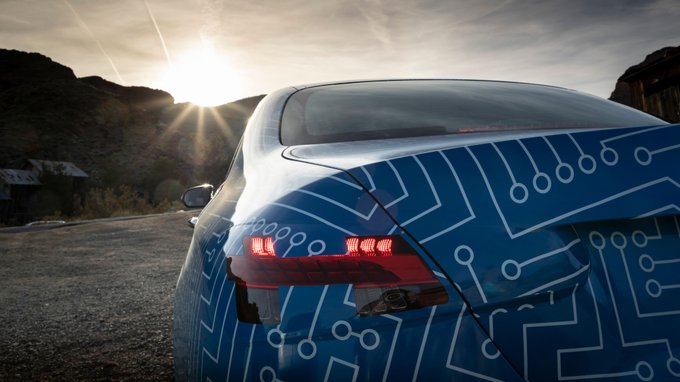 Mercedes offers no teasers of the interior, but it did reveal some details in its press release. First, like many other newer Mercedes models, the 2021 E-Class will gain two 10.25-inch screens—one for the gauges and one for the infotainment system. It'll also gain a new steering wheel with touch-sensitive controls, intuitive gesture control, an air-quality indicator, the MBUX infotainment system with "Hey Mercedes," and more.
There are very few details on the 2021 E-Class' powertrain options, but the presser did mention the U.S. market will get its first-ever E-Class plug-in hybrid. It also mentioned the E-Class will boast new inline-format engines, a la BMW. Currently, the only inline engine in the E-Class lineup is the 255-horsepower 2.0-liter in the E350. The remaining engines are V6s and V8s.
The current E-Class is an IIHS Top Safety Pick+ thanks to its "Good" crash test scores across the board, "Good" optional headlights, and "Superior" standard automatic emergency braking. Mercedes announced the new-generation E-Class would gain more driver-assistive features, including adaptive cruise with route-based speed adjustment, traffic assist, active steering assist, cross-traffic automatic braking, blind-spot monitoring with exit alert, and more.