The Toyota RAV4 Hybrid will be a carryover for the 2021 model year. The 40 mpg SUV will continue to offer a balance of versatility and excellent fuel economy, although the new RAV4 Prime has introduced a new plug-in hybrid with a surprising amount of power.
According to bulletin sent to fleet customers, the 2021 RAV4 Hybrid will gain a new XLE Premium trim with more features than the standard XLE on sale now. Unfortunately, full specs and details have not yet been announced.
That said, we do know that the entry-level XLE will no longer come standard with a power moonroof. In addition, a power driver seat will become standard. Whether or not this has an impact on prices, or diminishes the appeal of the XLE remains uncertain.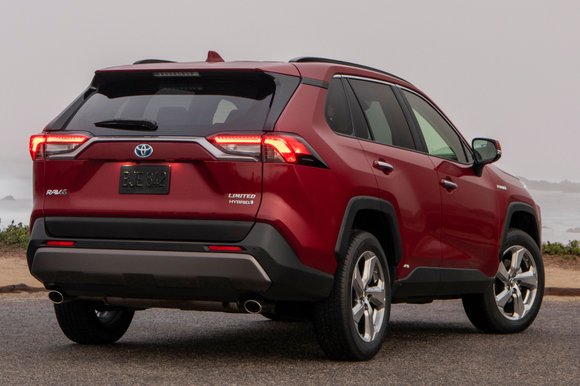 Interestingly, Toyota has also decided to continue to offer the RAV4 Hybrid with Toyota Safety Sense 2.0 (TSS 2.0). Like the standard RAV4, that includes driver assistance features like automatic emergency braking, lane-keeping assist, plus the added benefits of road sign detection and lane-tracing assist.
To put that in perspective, the 2021 Highlander will gain a new version of the system called Safety Sense 2.5. TSS 2.5 will offer additional support like adaptive cruise control with curve speed management, avoidance steering, and a pre-collision system better able to handle left turns at intersections.
Competitors include the Honda CR-V Hybrid and Ford Escape Hybrid.
Check prices for the 2021 Toyota RAV4 Hybrid »
Pictured: 2020 RAV4 Hybrid