The Chevrolet Trax arrived in 2015 as a new subcompact crossover to give the automaker a much-needed option in the growing segment. Entering its eighth model year on sale in the current generation, we expect the 2022 Chevrolet Trax to be a carryover model.
When the all-new Trax was unveiled in 2015, it arrived with a subcompact footprint and rugged SUV touches. For the 2017 model year, the Trax received updated exterior styling to get it a more modern face. We expect the subcompact SUV to retain the same exterior design as the current model. The current Trax wears a wide air intake and a slim grille at the front, with large oval taillights and a large amount of body cladding at the back.
On the inside, the current Trax has a simple design that puts ease of use over style. The HVAC system is controlled via three large dials, while the high seating position and expansive headroom result in an airy cabin. The 2022 Trax's interior design will retain a lot of the same elements as the current model.
When it comes to tech features, the 2022 Trax will share a lot of the same equipment as the current SUV. We expect a 7-inch touchscreen, Android Auto, Apple CarPlay, satellite radio, six audio speakers, Bluetooth, two USB ports, and Wi-Fi hot spot to be standard.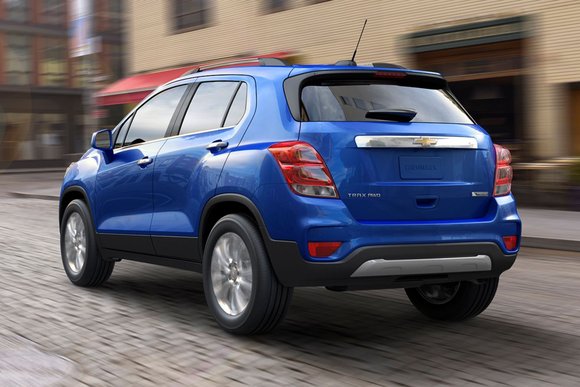 The current Trax is powered by a turbocharged 1.4-liter four-cylinder engine that's rated at 138 horsepower and 148 pound-feet of torque. The engine is paired with a six-speed automatic transmission. Front-wheel drive is standard, while all-wheel drive is optional. We don't expect Chevrolet to make any changes to the SUV's powertrain for the 2022 model year.
The 2022 Trax will share a lot of the same safety features as the current model. A rearview camera is the only standard feature on the current Trax. Blind-spot monitoring, rear cross-traffic alert, and rear parking sensors are optional.
Pricing & Release Date
There's no information on when the 2022 Chevrolet Trax will be released. Based on previous years, we expect an on-sale date of summer 2021.
Pricing also remains a mystery for the 2022 Trax. With no expected changes, we anticipate the upcoming SUV to remain close to the current model's range of $22,395 to $24,195 including destination.
This subcompact SUV competes against the Kia Seltos, Honda HR-V, Mazda CX-30, and Jeep Renegade.
Pictured: 2021 Trax