The BMW 2-Series arrived as a fully redesigned model for 2022. With the compact coupe entering the new model year, 2023 is expected to see the high-performance M2 return. Beyond the introduction of a new M2 model, the 2-Series coupe lineup is expected to be a carryover model. The 2023 2-Series Gran Coupe is expected to arrive with a refresh.
The 2023 2-Series coupe will continue to have a similar design to the model that's currently on sale today, while the 2023 2-Series Gran Coupe should adopt the coupe's exterior styling. Thanks to some spy photos of preproduction models, we have a good idea of what's in store for the upcoming M2. The performance-oriented sports car will have small kidney grilles, wide air intakes, and a chiseled front bumper. Along the side, the M2 is expected to have wide fenders and aggressive body lines. The rear end of the upcoming M2 will feature a built-in spoiler and quad exhaust outlets. BMW has also been testing more radical M2s with oversized wings and angled quad exhaust outlets.
We expect the 2023 BMW 2-Series to retain the same interior design as the current coupe. The current 2-Series features a sporty and upscale design. The coupe's dashboard has sharp lines, premium materials, and large screens. The upcoming M2 should arrive with sport seats, larger paddle shifters, a sporty steering wheel, and special interior touches.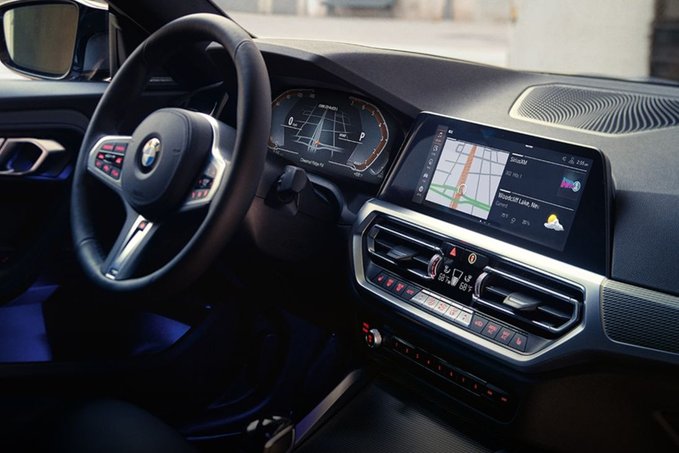 BMW hasn't confirmed tech features for the 2023 2-Series yet, but we don't expect to see any changes for the upcoming model year. The current 2-Series comes with an 8.8-inch touchscreen, wireless Apple CarPlay and Android Auto, 10 audio speakers, a Wi-Fi hot spot, navigation, and two USB ports. Available features include a 10.25-inch touchscreen, a 12.3-inch digital instrument cluster, and a 16-speaker Harman Kardon audio system. The 2023 M2 should come with the larger screen as standard equipment.
Things should mostly remain the same under the hood for the 2023 model year. The 2-Series is expected to be available with a range of turbocharged 2.0-liter four-cylinder engines that makes between 228 horsepower and 301 hp. Rear-wheel drive will be standard and all-wheel drive will be optional. The 2023 BMW M2 is rumored to come with a turbocharged 3.0-liter six-cylinder engine that makes at least 400 hp. We expect a manual transmission to be available for the M2.
The current 2-Series comes standard with an extensive suite of safety features. Forward collision warning, automatic emergency braking, blind-spot monitoring, pedestrian and cyclist detection, lane-keeping assist, rear cross-traffic alert, and lane departure warning are standard. Available safety features include adaptive cruise control, automatic park assist, and a surround-view parking camera. These features should continue to be available for the 2023 2-Series.