2023 Buick Electra Preview Model Preview, Photos, Release Date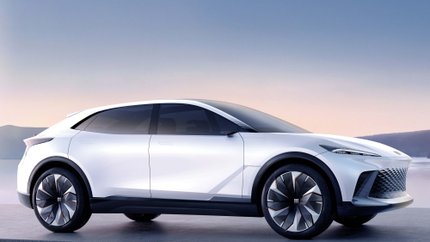 Model Preview
Buick has confirmed the return of the Electra nameplate for 2024. The brand says the vehicle will bear its newest logo and be an integral part of its electrification strategy. Like other major car brands, Buick has committed to an all-electric lineup by 2030. This new generation of vehicles will be heavily influenced by the recently unveiled Buick Wildcat EV concept.
The 2023 Buick Electra will reportedly share the new Ultium electric powertrain with the Cadillac LYRIQ EV. Buick describes the new technology as high-efficiency motors independently arranged on the front and rear axles. For reference, the Cadillac LYRIQ makes an estimated 340 horsepower and 325 pound-feet of torque. The LYRIQ employs a 12-module 100-kWh battery for an estimated 300 miles of range. If that output makes it to production we expect similar results for the Buick Electra.
In addition to the shared LYRIQ powertrain, we may also see a high-performance model. Details are still hard to come by, but GM filed a patent application for the model name "Electra GS". GS, or Gran Sport, is a performance nameplate that has been given to muscle car Buicks of yesteryear, namely the Riviera and Skylark. The Electra name itself was once graced by a formidable muscle car of the 60's, so Buick is not shying away from its performance roots.
We'll email you as soon as the 2023 Buick Electra becomes available.
When the Electra concept was introduced in 2020, Buick's goal was to create a full-sensory, immersive cabin based on futuristic travel expectations, with a spacious, space capsule-like interior, hidden rearview mirror that materializes after the crossover is powered on, a curved high-resolution console screen that spans most of the dash, and butterfly-wing doors with integrated facial recognition to unlock them.
The likelihood of these features reaching production as described is slim, but we could see the high-res infotainment screen and supported facial recognition making the cut, as those features are becoming more mainstream in luxury vehicles. In contrast, the Cadillac LYRIQ will sport a 33-inch curved screen and will be digital key compatible.
In terms of standard safety, driver assistance, and connectivity, there's no word yet. However, we do know that the LYRIQ will have available Super Cruise for hands-free driving on compatible roads. We expect that the all-new Buick Electra will employ similar technology at the time of production.
The 2023 Buick Electra will compete with the Cadillac LYRIQ, Jaguar I-PACE, Tesla Model X, and the Audi e-tron.
Stay tuned for updates as they become available.
Pictured: Buick Electra Concept