2023 Buick Encore Preview Model Preview & Release Date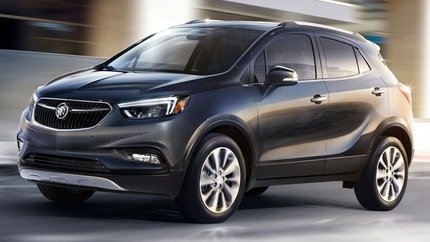 Model Preview
The Buick Encore will reportedly be discontinued after the 2022 model year. However, we've received unconfirmed information suggesting that the Encore may not be going away for good and that GM may be planning to reintroduce the subcompact SUV sometime in the second quarter of 2023.
For now, we're taking that rumor with a grain of salt. After all, Buick is continuing to sell the Encore alongside the newer Encore GX. Although the two nameplates sound quite similar, they are completely different vehicles. The Encore was initially said to be on the chopping block with the Chevy Trax.
In response to reports that the Encore and Trax would be discontinued, a GM spokesperson subsequently stated "Chevy will continue to offer five distinct SUVs in the U.S. and Canada going forward," according to The Car Connection. As a result, GM's plans for the Encore may not be very clear-cut.
We'll email you as soon as the 2023 Buick Encore becomes available.
A decision to keep the Encore could be somewhat perplexing given the fact that the crossover has almost the same MSRP as the larger Encore GX. For reference, Encore pricing currently starts at $25,795 including the required destination charge, while Encore GX prices start at just $25,595.
Stay tuned for Buick Encore updates as they become available.
Pictured: 2022 Buick Encore
Available Now