2023 Hyundai Accent Model Info & Release Date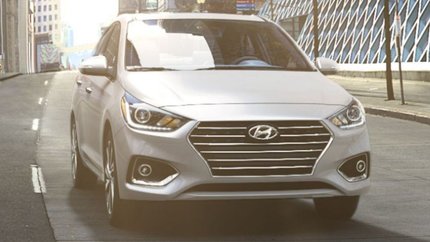 Model Preview
Hyundai has officially announced that the Accent is going to be discontinued for the 2023 model year. Even though many automakers are doing away with their sedans, Hyundai has stated that it is a segment that is still important to the brand's lineup and that the Elantra and Sonata will remain. With the Accent now gone, this leaves the Venue as Hyundai's entry-level vehicle.
Previously, we believed the Accent may be living one more year and getting a refresh that promised an updated exterior and a downsized engine possibly paired with a hybrid system. Now those rumors have been squashed and we are left with last year's model as the final iteration of the car.
The 2022 Accent was a five-seater that had 13.7 cu.ft. of cargo behind the rear seats and a 5-inch touchscreen. Under the hood was the Accent's 1.6-liter engine which made 120 horsepower and 113 lb-ft of torque, though Hyundai got rid of the manual transmission.
We'll email you as soon as the 2023 Hyundai Accent becomes available.