2023 Lexus EV Sedan Preview Model Preview & Release Date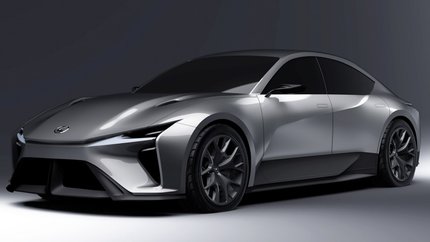 Model Preview
Lexus unveiled a concept for a new EV luxury sedan late last year. Although the electric car has not yet officially been confirmed for production, it does present an exciting prospect for future Lexus shoppers to potentially look forward to.
Given the fact that Lexus doesn't sell a 100%-electric car yet in the United States, this could signal a major milestone. Parent company Toyota recently outlined its EV strategy to sell 30 new EVs globally, including trucks, cars, and SUVs.
Lexus EV sedan range estimates and horsepower ratings have not yet been revealed. However, we do know that Toyota is planning to prioritize affordability over range. Will that make the Lexus EV sedan cheap? That remains to be seen.
We'll email you as soon as the 2023 Lexus EV Sedan becomes available.
What's also unclear is whether the new Lexus model will be an EV or a plug-in hybrid (PHEV). For now, Lexus is calling the concept its "electrified sedan." If the car takes the plug-in route, it could give drivers the flexibility of fueling up on gas.
In terms of styling, the electrified sedan has a raked roofline, an aggressive scowl, and flush-mounted door handles. While the model may draw comparisons to EVs like the Tesla Model 3, the car does have a decidedly "Lexus" appearance.
In terms of pricing, we estimate a car such as this could start at less than $50,000, but plug-in rebates may cut that significantly. Toyota is still eligible for a full EV tax credit, which could give it an advantage over potential competitors.
Stay tuned for release date information when it becomes available.
Pictured: Lexus EV sedan concept