2023 Toyota bZ Sedan Model Info & Release Date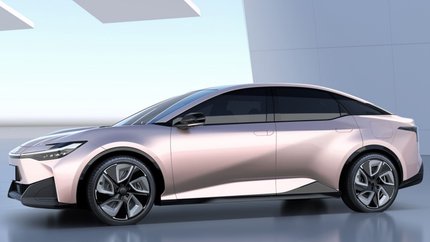 Model Preview
The Toyota bZ sedan concept previews one of the automaker's next additions to its bZ lineup of electric vehicles. While we do not expect this to be the car's final name, a recent concept image reveals an appearance similar to the Toyota bZ4X.
Even though bZ sedan range estimates are not yet available, the car could be capable of up to 280 miles of driving on electric power. That would be assuming the company brings the same drivetrain over from the Toyota bZ4X crossover.
Shoppers looking for a 400-mile Toyota EV may be disappointed considering the brand has stated it will prioritize affordability over range for its next generation of electric vehicles. EVs like the Nissan LEAF start at less than $30,000.
We'll email you as soon as the 2023 Toyota bZ Sedan becomes available.
In terms of appearance, the bZ sedan (which Toyota is currently referring to as the bZ SDN), is characterized by a higher ride height than a traditional car, with a four-door layout and fastback tail. Photos of the interior have not been released.
Release date info for the bZ sedan has not yet been announced. However, we do know that Toyota is planning a major push to roll out up to 30 EVs globally by 2030. As a result, news about the bZ sedan could be coming sooner rather than later.
This page will be updated as information becomes available.
Pictured: Toyota bZ SDN concept