2024 Audi A8 Preview Redesign Info & Release Date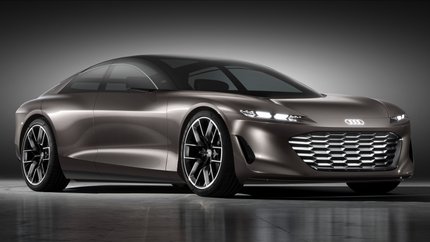 Model Preview
Audi made some waves when they revealed their striking Grandsphere concept. Perhaps surprisingly, the German automaker announced that the redesigned 2024 A8 won't be too far off from the Grandsphere. We haven't heard much else about concrete plans for the next-generation A8, but here's what we know so far.
The A8 has served as Audi's flagship luxury sedan since the mid-90s, with its current generation being on sale since the 2019 model year. Every iteration of the A8 has offered a sophisticated yet reserved luxury experience for buyers who don't necessarily want to project their status to the rest of the world.
However, we expect the next-generation A8 to project a far less restrained image. According to Autocar, Audi claims that the upcoming A8 redesign will be "very close" to the Grandsphere concept. It's not uncommon for outlandish concept cars to make it nowhere near production, but Audi intends to go all out with their flagship vehicle.
We'll email you as soon as the 2024 Audi A8 becomes available.
Assuming Audi's telling the truth, the redesigned exterior will go from restrained luxury to looking like nothing else on the road. The Grandsphere features a dramatic sloping roof, an elongated rear, ultra-modern lighting elements, and a large contoured faux grille. Even if the actual production A8 is somewhat more restrained, the aesthetic will still err more on the side of science fiction than traditional German Luxury.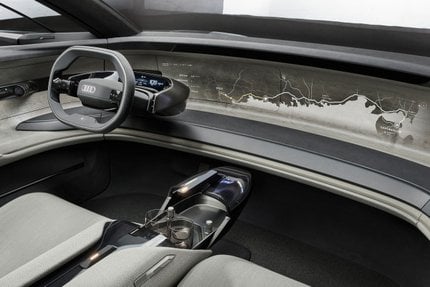 The Grandsphere's interior is just as polarizing as its exterior styling. Its design language is so modern and minimalist that all controls, including the pedals and steering wheel, retract into the dash when not in use. Audi also touts features such as individual automatic climate control, individual audio systems, and an air filtration system that can automatically adjust the scent of the cabin. None of these details are certain yet, but the A8 will feature an immensely innovative interior if Audi is true to their word.
Powertrain details are also a mystery, but we do know the next A8 will be all-electric and ride on the Volkswagen Group's PPE platform. The Grandsphere concept develops a mighty 711 hp and 708 lb-ft of torque, but we'll have to stay tuned for the actual production figures.
Audi hasn't announced when the 2024 A8 will go on sale, but we expect it to be revealed before the end of the year.
Pricing for the current A8 starts at $88,895, but we would expect that number to be a lot higher if the 2024 model is anything like the concept.
We expect the 2024 A8 to compete with the Mercedes-Benz EQS-Class, BMW i7, and the Lucid Air.
Pictured: Audi Grandsphere Concept
Source: Autocar
Available Now