2024 Ford Ranger Hybrid Model Info & Release Date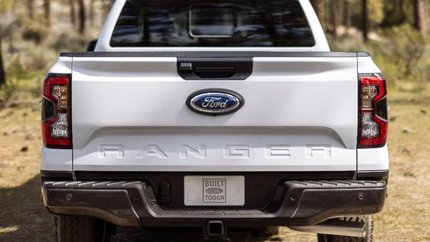 Model Preview
Ford is said to be working on a hybrid version of the popular Ranger pickup truck. However, we do not yet know whether or not the Ford Ranger Hybrid will be sold in the U.S. According to Autoblog, Ford Australia teased a new version of the Ranger on X (formerly Twitter). While we don't know if it will be a hybrid or plug-in hybrid, it won't be long before we do.
The new Ford Ranger variant will be revealed on September 19th, 2023. While it's possible that the vehicle will be sold globally, this has not yet been officially confirmed by the automaker. Ford hasn't sold a Ranger Hybrid in the U.S. before, but doing so could enable the automaker to better compete with vehicles like the upcoming 2024 Toyota Tacoma Hybrid.
Ford recently updated the 2024 Ford F-150 to put a greater emphasis on the available 3.5L V6 PowerBoost Hybrid. However, as we reported previously, the brand opted to eliminate 90% of F-150 configurations to reduce complexity, resulting in a roughly $12,000 F-150 Hybrid base price increase. It's conceivable that doing so could make room for the Ranger Hybrid.
We'll email you as soon as the 2024 Ford Ranger Hybrid becomes available.
There's no telling what Ranger Hybrid pricing will look like that this stage. Current Ranger Pricing starts at $28,895 with destination for the entry-level XL 4x2 SuperCab but can go as high as $56,960 for the top-of-the-line Ranger Raptor. Likewise, we don't yet know if the potential Ranger Hybrid could end up being a 2024 or 2025 model if it makes it to U.S. shores.
Check back for updates to this page as information becomes available.
Pictured: 2023 Ford Ranger