2024 Honda Civic Hybrid Preview Preview, Pricing, Release Date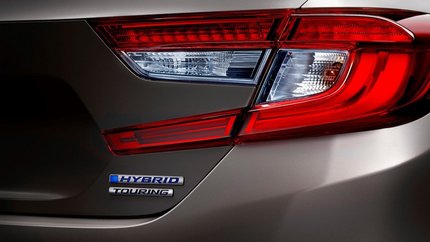 Model Preview
The popular Honda Civic is going hybrid, again. Honda has confirmed that a Honda Civic Hybrid model will join the lineup in 2024. Though it's confirmed, we don't have any solid details yet other than the fact it will be offered as both a sedan and a hatchback.
Honda first introduced the Civic Hybrid for the 2003 model year, and it remained a fuel-efficient model choice until 2015. In 2015, the Honda Civic Hybrid came with a four-cylinder engine and electric motor combination, producing a combined 110 horsepower. It came standard with continuously variable transmission and got an estimated 43 mpg city.
We expect this latest version of the Civic Hybrid to come into the vacancy left by the outgoing Honda Insight. For comparison, the Insight combines an electric motor with a 1.5-liter engine to make 151 hp. Combined with a CVT it gets an EPA-estimated 52 mpg combined. The Civic Hybrid should rival or better these figures as a new model.
We'll email you as soon as the 2024 Honda Civic Hybrid becomes available.
The new Civic Hybrid will be part of Honda's push for a more electrified future. They're planning to focus on increasing their hybrid volume, concentrating on their core models of the CR-V, Accord, and Civic. This means we will see new hybrid versions of each of these hitting the market this year and into the near future. An all-new Honda CR-V Hybrid was introduced for 2023, followed by the Accord, and later, it's now confirmed that the Civic will join this lineup of hybrid vehicles in 2024.