2024 Kia EV4 Model Info & Release Date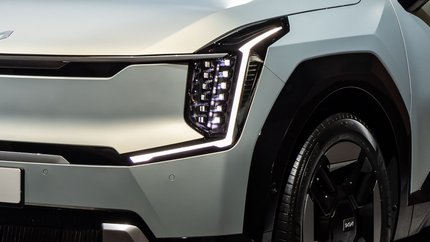 Model Preview
The Kia EV4 will reportedly be a new all-electric subcompact SUV. Unfortunately, Kia hasn't released any official EV4 photos or specs just yet. Information on the Kia EV4 largely involves speculation at this point, and it remains unclear if early EV4 information for South Korea will also apply to car shoppers here in the United States.
According to the industry publication Automotive News, the new Kia EV4 is expected to go on sale sometime in late 2024. However, we don't yet know if the EV4 will be a 2024 or 2025 model vehicle. The EV4 will reportedly be joined by another subcompact EV or hatchback model called the Kia EV3 sometime around 2026.
There are still more questions than answers surrounding the EV4, but Motor1 recently uncovered some spy shots of a test vehicle spotted in Europe. They weren't entirely sure that the prototype they captured was, in fact, the EV4, or a different future Kia EV.
We'll email you as soon as the 2024 Kia EV4 becomes available.
Assuming this was the EV4, it features a boxy design akin to a scaled-down version of the three-row EV. It was hard to gather more than the EV4's general shape and proportions since it was so heavily camouflaged, but it looked as though it had vertical head and tail lights, a bit like the ones on the gasoline-powered Telluride. They may not be on the production model, but the wheels on the prototype featured a very distinctive triangle design.
We still don't have any powertrain details, but we think the EV4 will ride on Kia's E-GMP platform that's been the basis for the brand's newest line of EVs.
Kia's EV lineup will see a significant amount of growth in this decade with 7 new electric vehicles by 2027. The brand's latest generation of electric cars kicked off with the EV6 and will be followed next by a large SUV called the EV9. Sister company Hyundai is also working in tandem with its growing IONIQ family of EVs.
Stay tuned for updates to this page as they become available.