2024 Kia Stinger Preview Model Info & Release Date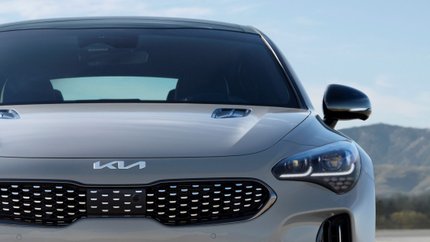 Model Preview
The Kia Stinger may not be long for this world as reports suggest the sleek 4-door fastback sedan could be dropped from the lineup. Although Kia hasn't officially confirmed if and when the Stinger will be discontinued, the latest information suggests that the final year to buy one may be sometime around 2023 or 2024.
In late 2021, Kia's VP of Marketing reportedly confirmed that the Stinger would continue to be sold in the U.S. Now that we know the 2023 Stinger is a carryover from the previous year, this could leave new car buyers to speculate on whether or not the last chance to buy a Stinger will be coming within the next year.
According to a report from the industry publication Automotive News, Kia Stinger production will likely end in late 2023 "with sales continuing into 2024." While this certainly isn't official confirmation at this point, it could point to a possible timeframe on what to expect for the end of the first and only Kia Stinger generation.
We'll email you as soon as the 2024 Kia Stinger becomes available.
The Stinger is an unusual vehicle, often attracting comparisons with the Audi A5 Sportback luxury car and is often cross-shopped with cars like the 2-door Ford Mustang. Although the car has only seen minor changes over the years, the Stinger offers a level of versatility that shoppers can't easily get in a sporty car.
Having said that, the Stinger's value proposition has arguably waned after a string of incremental price increases. When the 2018 Stinger was first introduced, it had an MSRP of just under $32,000 with destination. Now, the cheapest 2023 Stinger you can buy offers significantly better performance but starts a little under $38,000.
Fortunately, Kia is planning to inject a new level of performance — albeit purely electric — into its lineup with the upcoming EV6 GT. The highest-spec Kia EV6 is due to arrive by late 2022 and promises a staggering output of 576 horsepower with a 0 to 60 mph acceleration time said to be as fast as 3.4 seconds.
Stay tuned for updates to this page as information becomes available.