2024 Land Rover Range Rover Sport Preview Model Info & Release Date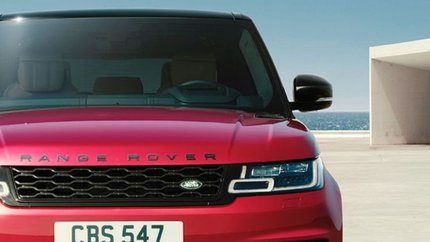 Model Preview
The 2024 Land Rover Range Rover Sport is likely to be a carryover model, following the newly redesigned model that premiered in 2023. Land Rover has been making headlines lately with news of a redesigned Range Rover Sport, but more than that, the automaker is reportedly giving consumers an electrified version of this new SUV. Described as the latest embodiment of a modern luxury vehicle, the new electrified Range Rover Sport is meant to blend distinctive character with sustainability.
For the 2023 model year, Land Rover Range Rover Sport was redesigned, and these changes will very likely carry over into the 2024 model year. Overall, much of the outward visual differences appear to be in the finer details such as a new stealth-like front grille, LED lighting units with a Daytime Running Light system, a newly sculpted lower bumper and tailgate, a shoulder line made more prominent by a new lower fender and longer spoiler, and door handles that are flush with the body of the car. Wheels are now available in Satin Gray and are accompanied by a Satin Burnished Copper finish that is applied to the hood louvers and side ingots while a Matte Graphite Atlas finish is applied to the grille and badge lettering.
On the inside, design gets a boost with sculpted seating made with sustainable Ultrafabrics, textiles finished in Duo-Tone colors, and Windsor or Semi-Aniline leather material that extends to the dash and detailing. Front seats are 22-way adjustable, heated, and ventilated, with massage functions and winged headrests while back seats have an increased amount of legroom. The dashboard is curved to face the driver and contains the Pivi Pro infotainment system that has 13.1-inch and 13.7-inch touchscreens that act as a hub for the car's functions. These functions include navigation, media, voice-activated Amazon Alexa, and everyday vehicle settings. Land Rover is going to be updating the tech in its vehicle by way of over-the-air updates, so consumers always have the newest software.
We'll email you as soon as the 2024 Land Rover Range Rover Sport becomes available.
The Range Rover Sport is going wireless with Apple CarPlay, Android Auto, and a dedicated 15W charger for smartphones. Media is amplified with a Meridian audio system that consists of 29 speakers, a subwoofer, and four headrest speakers. This is enhanced by the latest Active Noise Cancellation system which the SUV was built with.
The 2024 Range Rover Sport is going to have a few options of electrified powertrains for consumers to choose from. These options include two 6-cylinder Ingenium gas engines paired with mild-hybrid technology (MHEV and PHEV), an extended electric hybrid, a V8 twin-turbo, and a fully electric version. The Electric Hybrid option has a 3.0L six-cylinder gas engine paired with a 105kW electric motor and 31.8kWh battery which delivers an estimated range of 48 miles, 434 horsepower, and can get to 60 mph in 5.5 seconds. The models will be built on the Electrical Vehicle Architecture (EVA 2.0) platform and have an 8-speed ZF automatic transmission.
It's reasonable to assume that the 2024 electrified Range Rover Sport would have the same safety features as the regular gas version. While some more may be added within the next model year, it's unlikely we'll see many changes. Current safety features include automatic emergency braking, traffic sign recognition, 3D surround camera, Cabin Air Purification system, adaptive off-road cruise control, lane keep assist, front and rear parking sensors, driver condition monitor, Intelligent All-Wheel Drive with Terrain Response, maneuvering lights, and more. Land Rover also gives the Range Rover Sport configurable programs to help the driver personalize driving modes for a more comfortable ride.
Pricing & Release Date
We're unsure when the 2024 Land Rover Range Rover Sport will debut, but judging by past releases, we should see it by the spring of 2024.
The redesigned 2023 Range Rover Sport is available to order now and is being produced at the UK's Solihull Manufacturing Facility. As this was the location where many early Land Rovers were made, the company wants to bring back its prominence in the manufacturing process. Considering this, it may also be where the 2024 electrified Range Rover Sport.
Electrified vehicles cost more than their non-electric counterparts. That is an unfortunate truth in the industry at the moment. With that in mind, and given the redesign, it's more than likely that the electrified 2024 Range Rover Sport will cost more than the current model's starting MSRP of $72,250.
The 2024 Land Rover Range Rover Sport will face off against competitors like the Rivian R1S, Tesla Model X, Jaguar I-PACE, and BMW iX.
Pictured: 2022 Land Rover Range Rover Sport
Available Now