2024 Mercedes-Benz C-Class Preview Model Preview & Release Date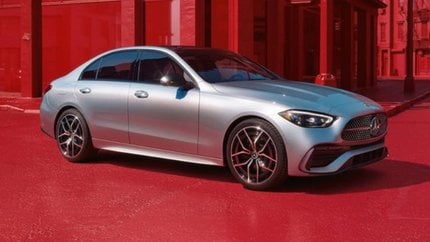 Model Preview
Following a significant redesign for the 2022 model year, we expect the 2024 Mercedes-Benz C-Class to arrive as a carryover model. Despite being a carryover, Mercedes has some noteworthy changes in store for its entry-level sedan. Here's what we know so far.
The current W206 generation of the C-Class was introduced in 2021 for the 2022 model year and features a more angular and aggressive design than previous models. While we expect this design to continue and for the C300 and C43 AMG models to remain virtually unchanged, significant changes are coming to both the C63 AMG and the C-Class model lineup.
According to Car and Driver, Mercedes is working to condense its lineup in the coming years and is discontinuing the C and E-Class convertibles in doing so. A new convertible model called the CLE-Class will join the Mercedes lineup for the 2024 model year. We expect it to fall in price between the existing C and E-Classes and will cover it separately.
We'll email you as soon as the 2024 Mercedes-Benz C-Class becomes available.
The other notable change to the 2024 C-Class would be the powerplant in the C63 AMG. Gone are the days of the V8, but its replacement is quite impressive in its own right. The 2024 C63 will be powered by a turbocharged hybrid four-cylinder developing a whopping 673 horsepower. We expect the turbocharged four-cylinder engines in the other C-Class models to remain unchanged.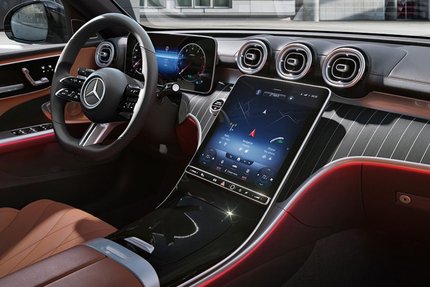 We expect the carryover 2024 C-Class to retain the current model's interior design. A driver-focused 12.3" touchscreen graces the center of the dash and draws inspiration from the flagship S-Class. The C-Class also features a voice-activated digital assistant, smartphone connectivity, wireless charging, and touch-sensitive controls.
We also expect the current C-Class' safety features to return for the 2024 model year. The C-Class currently offers automatic emergency braking with pedestrian detection as standard, but features like lane departure warning and adaptive cruise control are optional.
Mercedes hasn't announced a release date for the 2024 C-Class yet, but we expect it to arrive next year.
Pricing has also yet to be announced but we expect an incremental increase over the current model, which starts at $45,900 for the C300 and ranges up to $82,900 for the C63 AMG S.
The 2024 Mercedes-Benz C-Class will compete with the BMW 3-Series, Audi A4, Genesis G70, and the Alfa Romeo Giulia.
Pictured: 2022 Mercedes-Benz C-Class
Source: Car and Driver
Available Now