2024 Mercedes-Benz CLE-Class Preview Model Preview & Release Date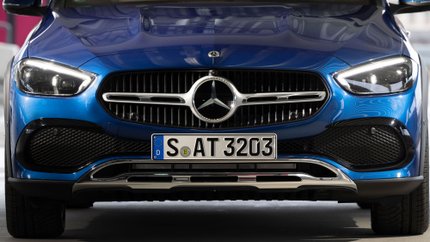 Model Preview
Mercedes-Benz is looking to streamline its lineup in the coming years and will condense existing models into new ones in doing so. One notable example we should be seeing in the not-too-distant future would be the CLE-Class, which will join the SL-Class as the brand's only convertible. Mercedes hasn't made a lot of information about the CLE available, but here's what we know so far.
The soon-to-be revamped Mercedes lineup will reportedly be more focused on luxury and SUVs, so there won't be room for as many niche low-volume vehicles. As a result, the existing C-Class and E-Class convertibles will be consolidated into one new model, the CLE-Class.
Mercedes hasn't done a full press release on the CLE, but several publications have been able to capture spy shots of test vehicles. According to images from CarScoops, the CLE will bear a strong resemblance to the C-Class convertible that's currently on sale, save for a handful of SL-inspired cues in the grille and front fascia.
We'll email you as soon as the 2024 Mercedes-Benz CLE-Class becomes available.
Powertrain details have also yet to be made available but we expect to see existing Mercedes engines in the CLE, although possibly with increased electrification. The current C300 features a 255 hp four-cylinder turbo, while the beefier C43 AMG gets 402 hp from a turbocharged four-cylinder mild-hybrid. The insane C63 is currently powered by a twin-turbo V8, but that will be replaced in favor of a 671 hp hybrid system in 2024.
Mercedes hasn't given pricing or a release date for the 2024 CLE-Class yet, but we expect to see it later in the year.
Pricing is also a mystery, although we expect it to err closer to the $60,000 range of the current C-Class convertible than to the near $80,000 E-Class cabriolet.
There aren't too many luxury four-seat convertibles these days, but the CLE-Class' chief rival will be the BMW 4-Series convertible.
Pictured: 2023 Mercedes-Benz C-Class
Source: CarScoops