2024 Mercedes-Benz CLS-Class Preview Model Preview & Release Date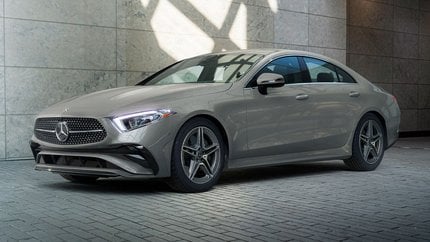 Model Preview
Mercedes-Benz will do some serious reshuffling of its model lineup in the coming years, but we expect the CLS-Class to stick around for the 2024 model year as a carryover model. We haven't gotten all the official details yet, but here's what we know so far about Mercedes' sophisticated four-door sports coupe.
Mercedes announced that they are streamlining their lineup and shifting towards a more upmarket focus. As a result, several models currently on sale will be getting the proverbial axe, and the CLS will be one of them. It will, however, live on for at least the 2024 model year, presumably without any major changes from the 2023 model.
The current CLS' most defining characteristic is its exterior styling, which we expect to go into 2024 unchanged. The CLS-Class has had a reputation as a looker since its inception in 2004 and has maintained a recognizable look throughout its life. The current iteration was first introduced for the 2019 model year and refreshed in 2022, and features a distinctive coupe-like roofline that makes it stand out from the rest of the Mercedes segment, and other highline sedans.
We'll email you as soon as the 2024 Mercedes-Benz CLS-Class becomes available.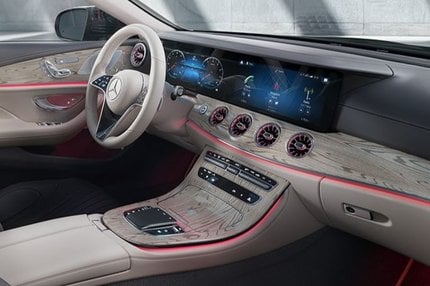 CLS interiors have always prioritized style over functionality, but the current generation now seats five instead of four. It may not be as spacious or practical as some rivals, but premium materials are abundant, and connectivity is also top-notch. Twin 12.3" displays make up the gauge cluster and infotainment system, and smartphone connectivity, a touchpad, and voice recognition software are all standard equipment.
Powertrain details for the 2024 model have yet to be revealed, but we expect the sole engine option from 2023 to be retained. The CLS is only offered as a 450 4Matic model and is powered by a turbocharged 3.0L straight-six. The added 48-volt mild-hybrid system boosts output to 362 hp and 369 lb-ft of torque, good enough for a 4.6 zero to sixty time.
Mercedes hasn't announced pricing for the 2024 CLS, but we'd expect an incremental increase over the 2023 CLS450's $77,650 starting price.
No release date has been announced, but we expect to see the 2024 CLS late this year.
The 2024 Mercedes-Benz CLS-Class will compete with the Audi A7, BMW 5-Series, and Genesis G80.
Pictured: 2023 Mercedes-Benz CLS-Class
Source: Car and Driver
Available Now