2024 Mercedes-Benz EQA-Class Preview Model Preview & Release Date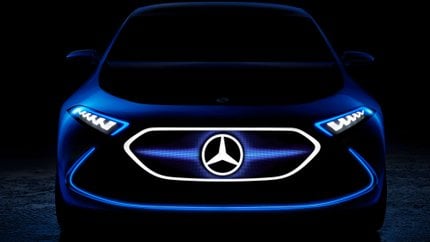 Model Preview
Mercedes keeps making strides towards its goal of an entirely electric lineup. The 2024 Mercedes-Benz EQA-Class appears to be one of their next EVs to hit the market. The German automaker has yet to divulge much about their compact battery-powered offering, but here's what we know so far.
The EQA-Class marks the next addition to the electrified EQ lineup. The EQ models we've seen so far have corresponded to existing internal combustion Mercedes models; the full-size luxury EQS, midsize EQE, etc.
Keeping with the new nomenclature, the EQA will be a compact entry-level luxury car, serving as the electric counterpart to the gasoline-powered A-Class. Mercedes has announced intentions to move away from the EQ nameplate as more of their lineup goes electric, but this upcoming model will be dubbed the EQA-Class until further notice.
We'll email you as soon as the 2024 Mercedes-Benz EQA-Class becomes available.
To further keep with the EQ theme, the EQA will be offered as a sedan and an SUV. We've known about the SUV variant for a while, but spy shots from Motor1 have revealed the EQA in four-door form. "Revealed" might be a strong word though, as the test mule captured in the photographs is still clad in extensive camouflage. The prototype sedan is still wearing provincial head and tail lights, which suggests it's still a ways away, but evidence of a faux grille and flush door handles can be seen.
The EQA SUV has already been on sale in other markets for a while but appears to be receiving a facelift for the 2024 model year. Motor1 again reports that the facelifted model will receive a revised grille and front end, but that other changes remain unclear.
We've yet to glean any powertrain details for the US market, but the European EQA develops between 188 and 288 horsepower, depending on the configuration.
Pricing and release date are all still mysteries, but the current A-Class starts at $35,000, and we'd expect a premium for the electric EQA.
Pictured: Mercedes-Benz Concept EQA
Source: Motor1