Subaru announced a redesigned Crosstrek for the 2024 model year. While only the Japanese model has been revealed so far, Subaru has divulged some of the tweaks we can expect to see stateside. The exterior is refreshed to better align with Subaru's clean-but-rugged aesthetic. Nothing major, but more plastic cladding has been added, along with a more modern front end.
For the interior, the 2024 Crosstrek redesign gets the vertical 11.6" touchscreen that has been making its way across the Subaru lineup. The new screen will integrate features like climate and stereo control, which were physical buttons on the current model Crosstrek. New seats, which are now on rails for reduced vibration, have been added as well.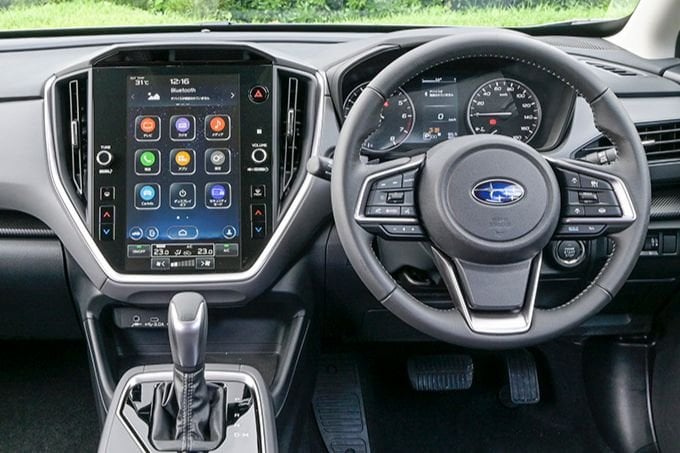 Another new feature would be the improved frame. Subaru's "full-inner-frame construction" debuted with the new WRX, and should stiffen up the body for improved handling.
Subaru is yet to release engine details for the US market, but expect some iteration of the current boxer four options. They currently offer the Crosstrek with a 2.0L 152 hp four-cylinder, and a 2.5L four-cylinder with 182 hp. Both powertrains are offered with Subaru's CVT, but a six-speed manual is also available for the 2.0. Being a Subaru, AWD is standard.
Pricing and release date details are just as murky, but an incremental increase over the current $23,645 base MSRP is likely. Even with this price bump, the 2024 Crosstrek will still be an attractive choice to buyers seeking the size and functionality of a hatchback, and the capability of a crossover. No official release date has been announced, but the revised Crosstrek will be available early next year.
Check back for updates as they become available.
Pictured: Japanese market 2024 Crosstrek