2024 Toyota RAV4 Prime Preview Preview, Pricing, Release Date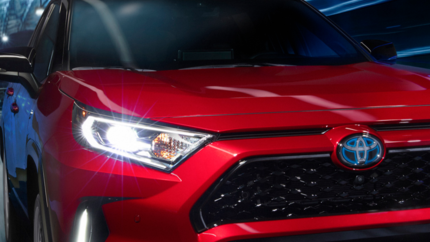 Model Preview
The current generation of the Toyota RAV4 Prime was introduced in 2019, kicking off the SUV's fifth generation. With the RAV4 Prime set to enter its fifth model year on sale, we could see the electrified SUV arrive with a refresh. Toyota hasn't confirmed any information for the upcoming 2024 model year, so we're not sure what's in store for the upcoming SUV.
A possible refresh could see the 2024 RAV4 Prime arrive with an updated design, though we don't know what changes Toyota would make to the SUV. The automaker could update the SUV's headlights and grille design. At the back, we could see updated taillights and a revised rear bumper. New wheel designs and paint colors could also arrive for the 2024 model. The current RAV4 Prime features a rugged exterior design with chunky body cladding, a rugged front bumper, and a prominent rear bumper.
We don't expect the 2024 RAV4 Prime to have a radically different interior design compared to the current model that's on sale. The RAV4 Prime features a rugged interior design with large controls, a tiered dashboard design, and a touchscreen that looks like it's tacked onto the dash. The electrified RAV4 Prime features unique contrast stitching on the inside for a pop of color, as the only interior shade that's available is black.
We'll email you as soon as the 2024 Toyota RAV4 Prime becomes available.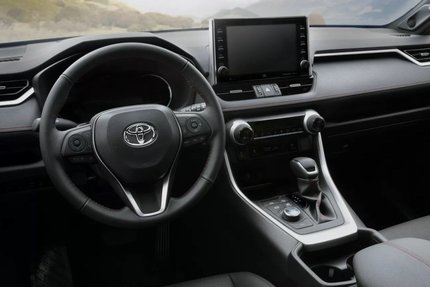 Since the RAV4 Prime received Toyota's latest infotainment system for the 2023 model year, we don't expect things to change a lot on the tech front for the SUV. The current model comes with an eight-inch touchscreen, a seven-inch digital instrument cluster, wireless Android Auto and Apple CarPlay, a Wi-Fi hotspot, six audio speakers, five USB ports, and Bluetooth as standard. Available features include a 10.5-inch touchscreen, a 12.3-inch digital instrument cluster, navigation, a wireless charging pad, and a JBL audio system.
The current RAV4 Prime comes with a 2.5-liter four-cylinder engine that's paired with three electric motors and an 18.1-kWh lithium-ion battery pack. We could see Toyota update the RAV4 Prime's powertrain with a larger battery pack for extra range. For 2023, Toyota made a 6.6-kW onboard charger standard. The SUV comes with a continuously variable automatic transmission and all-wheel drive. The RAV4 Prime is rated at 302 horsepower, while the SUV has 42 miles of all-electric range.
Since the current RAV4 Prime comes with an extensive list of standard safety features, we don't expect to see any changes for 2024. The SUV currently comes with forward collision warning, automatic emergency braking, pedestrian detection, lane departure warning, lane keeping assist, blind spot monitoring, rear cross-traffic alert, adaptive cruise control, and traffic sign recognition. Available safety features should include reverse automatic emergency braking, a surround-view parking camera, and parking sensors.
Available Now