2025 Audi Q3 Redesign Info & Release Date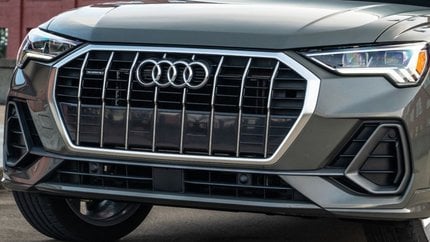 Model Preview
The 2025 Audi Q3 will likely be a total redesign — and the last generation to receive a gas-powered engine. Audi says it plans to stop introducing models with internal combustion engines after 2026.
According to Motor1, early photos reveal the 2025 Q3 is roughly the same size as the current model, which means the Q3 will likely remain Audi's smallest and most affordable crossover. Styling features include a new grille design and split headlights topped with thin daytime running lights. In back, the taillights are connected by an LED light strip. We've seen these styling cues on other Audi models, but they're new to the Q3.
Photos also show a charging port located ahead of the driver door, suggesting the next Q3 will offer a plug-in hybrid powerplant. Such a setup would be a welcome boost to the Q3's performance and efficiency.
We'll email you as soon as the 2025 Audi Q3 becomes available.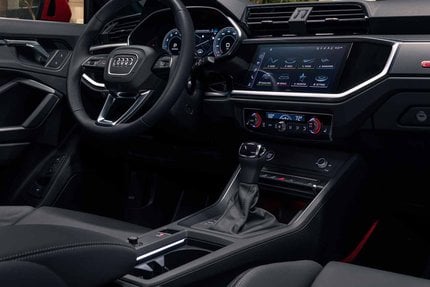 There's no word yet on whether Audi will replace the current 2.0-liter turbo base engine or the available high-output version. It's possible both will adopt mild hybrid technology in response to the latest efficiency standards in Europe. Regardless of engine, we're certain Audi's quattro all-wheel drive system will be standard on the 2025 Q3.
We're confident the Q3 will come with considerable safety tech from the start. Adaptive cruise control, lane-keeping assist, parking sensors, and more will likely be standard. Look for a larger center touchscreen to replace the current 8.8-inch unit. The Q3's digital instrument screens will probably grow as well.
According to reports, Audi may introduce a coupe-like Q3 variant called the Sportback, featuring a sloping roofline and sportier trim throughout. So far, Audi hasn't offered the Q3 Sportback in the U.S. market. We know a high-performance model dubbed RS Q3 is planned for Europe, but we doubt it will be sold domestically.
Pricing & Release Date
We expect the 2025 Audi Q3 to arrive at dealers late next year or in early 2025. There's also a chance Audi will launch the next Q3 as a 2026 model.
2024 Q3 pricing hasn't been announced yet, though it will likely start around $40,000. Fully loaded examples could reach $50,000 or more.
The 2025 Audi Q3 will compete with the BMW X1, Mercedes-Benz GLB-Class, Volvo XC40, Lexus NX, and the Alfa Romeo Tonale.
Pictured: 2023 Audi Q3
Source: Motor1
Available Now