2025 Honda Passport Preview Redesign, Pricing, Release Date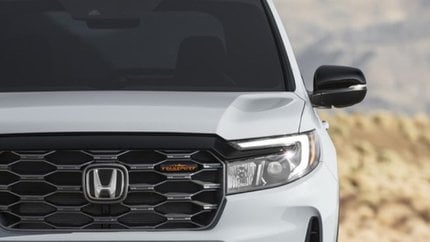 Model Preview
With Honda introducing a fully redesigned Pilot for the 2023 model year, we expect the Passport to go through the same updates, but for the 2025 model year. Honda hasn't confirmed what it has in store for the 2025 Honda Passport yet, but there's a good chance that the rugged SUV will arrive with a similar redesign.
We expect the 2025 Passport to arrive with updated exterior styling that will match the 2023 Pilot. The Passport should retain its rugged character with prominent body cladding and a robust front bumper. At the back, a full redesign would see the Passport receive new taillights, a new liftgate design, and an updated rear bumper. The 2023 Pilot moved to be a more rugged option with a sturdy rear bumper and we expect the Passport to double down on the off-road trend.
With the current Passport sharing an interior design with the outgoing Pilot, we expect the redesigned 2025 Passport to have the same interior look as the 2023 Pilot. The SUV is expected to arrive with an updated dashboard that has a much simpler design. The touchscreen will move to sit on top of the dash and the controls for the HVAC system will be organized in a row underneath the screen. We also expect the Passport to grow in size and offer more interior space than the current model.
We'll email you as soon as the 2025 Honda Passport becomes available.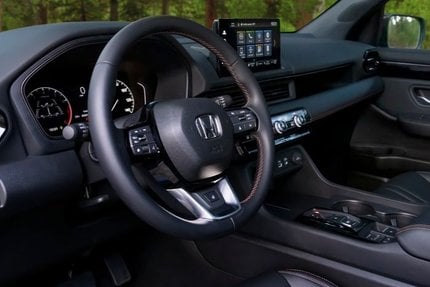 On the tech front, the 2025 Passport could move to have a standard seven-inch touchscreen and a seven-inch digital instrument cluster. A larger nine-inch touchscreen and a 10.2-inch digital instrument cluster should be optional. These are both found in the 2023 Pilot. Features like Apple CarPlay, Android Auto, a wireless charging pad, and a 12-speaker audio system should be available.
The 2025 Honda Passport is expected to be available with a 3.5-liter V6 engine. If Honda uses the one from the Pilot, the engine should make 285 horsepower. It will be paired with a 10-speed automatic transmission. All-wheel drive should be standard. The SUV could be available with a new mild-hybrid powertrain, though details on the engine are scarce.
The Honda Sensing suite of advanced safety features should be standard on the 2025 Passport. Currently, the Passport comes with features like automatic emergency braking, blind spot monitoring, rear cross-traffic alert, lane keeping assist, lane departure warning, and adaptive cruise control as standard.
Available Now