2025 Mercedes-Benz EQG-Class Preview Model Preview & Release Date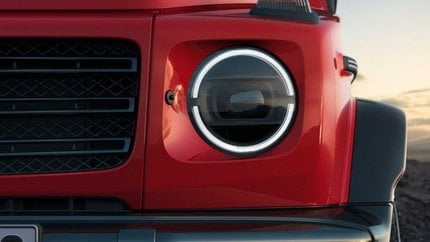 Model Preview
Mercedes-Benz is set to electrify one of its most iconic vehicles on sale. The next generation of the Mercedes-Benz G-Class will become an all-electric model and be named the EQG-Class. We don't have a lot of information on the upcoming 2025 Mercedes-Benz EQG-Class, but here's what we expect to see from the electric SUV.
The exterior design of the upcoming 2025 EQG-Class is expected to remain close to the Concept EQG. Mercedes claims that the concept is a "near-production study," so we expect a lot of the same elements to carry over to the production version of the SUV. The Concept EQG has a boxy design, just like the iconic G-Class, but a few touches that make its electric powertrain known.
The front end of the SUV has a grille-less design that has lights that outline the oval cutout of where the grille should be, a chunky front bumper, circular headlights, and an upright front windshield. Chunky fenders and enormous wheels are standout elements on the side. Unlike the regular G-Class, the EQG-Class spare tire holder on the rear liftgate isn't for a spare tire but is a lockable storage box.
We'll email you as soon as the 2025 Mercedes-Benz EQG-Class becomes available.
Based on the Concept EQG, we expect the electric EQG-Class to have a similar design as the current G-Class that's on sale. The SUV is expected to come with two large screens on the dashboard that are integrated into a single panel. The electric SUV should have a high-end design with some rugged elements, like chunky trim pieces that surround the circular air vents and large controls for the SUV's off-road features. We expect the EQG-Class to have premium materials, a good amount of headroom in both rows because of its boxy design, and high-tech features.
So far, all we know about the EQG-Class is that it's expected to have four electric motors – one on each wheel. These electric motors will be individually controllable, giving the SUV impressive on- and off-road performance. The latest rumors indicate that the electric SUV could have up to 600 horsepower. Range remains a mystery, but 300 miles would make the SUV competitive in the segment. We also don't have any information on charge times.
We expect to get more information on the 2025 EQG-Class' tech features, performance, range, and safety features at a later date. Mercedes hasn't provided any details on when the electric SUV will come out, but we could see it as soon as next summer.
Pictured: Mercedes-Benz G-Class