2026 Ford F-150 Redesign Info & Release Date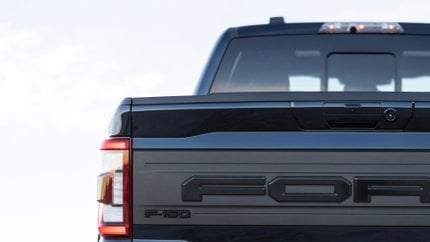 Model Preview
The Ford F-150 is expected to see its next full redesign sometime in 2026. That's according to industry news outlet Automotive News. However, given the fact that Ford hasn't released any information about the next F-150 generation, we think it's likely that the estimate is simply based on a 5-year update cycle since the truck's last complete redesign.
The current F-150 generation was introduced in 2021 and remains relatively fresh in Ford's lineup. Although the pickup originally served a broader role in the automaker's portfolio, the return of the Ranger in 2019 helped satisfy demand for a smaller truck. Now, the Ford F-150 Lightning offers a way to have impressive capabilities with zero emissions.
F-150 redesign specs haven't been released, but there's a good chance that Ford will aim to strike the right balance between performance and fuel economy. Having said that, the company hasn't shied away from blistering horsepower. Most recently, the F-150 Raptor R was introduced as a late addition for the 2023 model year with 700 horsepower.
We'll email you as soon as the 2026 Ford F-150 becomes available.
Although the F-150's next redesign is said to be in 2026, this appears to merely be an estimate that assumes a normal 5-year cycle. While there will likely be a significant amount of speculation about when the redesigned F-150 will go on sale, there's no way to know if the all-new truck will end up being a 2026 model or even a 2027 model-year vehicle.
We do know, however, that Ford plans to revamp its approach to shopping for a car. In early 2022, the company told dealers it planned to reduce the number of stocked vehicle configurations by up to 80%. As a result, the odds of finding a next-gen F-150 at your local dealer could be slim, resulting in buyers placing a factory order and waiting instead.
This page will be updated as information becomes available.
Available Now