2026 Jeep Renegade Preview Preview, Pricing, Release Date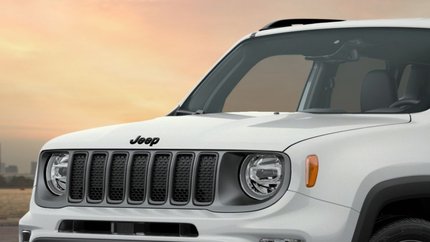 Model Preview
The current Jeep Renegade is in its first generation, which came out in 2015. With the Renegade set to enter its 11th model year on sale, the subcompact SUV is in dire need of a redesign. A possible redesign could be in the cards for 2026, but Jeep hasn't confirmed anything yet.
Jeep hasn't provided any photos of the 2024 or 2025 Renegade yet, so we don't know what's in store for the 2026 Renegade. A redesign would see the subcompact SUV arrive with a new design. We expect the Renegade to continue to feature a rugged design with a few of Jeep's traditional elements. The 2026 Renegade should continue to have a seven-slot grille, a boxy body, and durable body cladding.
The interior design of the current Renegade features a fun, light-hearted look with unique shapes. A full redesign could see the Renegade arrive with a new design, though we still expect the subcompact SUV to continue to have a rugged look with some quirky elements. A redesign would result in a larger model, which could increase passenger space and cargo capacity.
We'll email you as soon as the 2026 Jeep Renegade becomes available.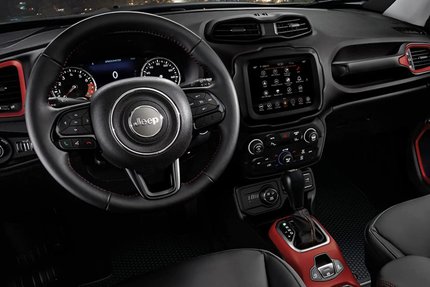 A redesign would see the 2026 Renegade receive a major tech overhaul. The current model comes with an 8.4-inch touchscreen, Jeep's Uconnect infotainment system, Apple CarPlay, Android Auto, six audio speakers, a USB port, and Bluetooth. A larger touchscreen and a more advanced infotainment system could be in the cards for the 2026 model year.
We don't know what kind of powertrain the 2026 Renegade will come with. Jeep offers the current Renegade with a turbo 1.3-liter four-cylinder engine that makes 177 horsepower and 210 pound-feet of torque. A nine-speed automatic transmission and all-wheel drive are standard. We could see the Renegade be available with an electrified powertrain or a new turbo engine.
The 2026 Jeep Renegade should be available with more advanced safety features than the current model that's on sale. The subcompact SUV currently comes with forward collision warning, automatic emergency braking, lane keeping assist, lane departure warning, rear cross-traffic alert, and blind spot monitoring as standard.
Available Now