2026 Kia Sorento Redesign Info & Release Date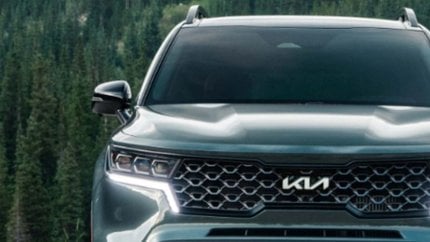 Model Preview
We expect to see the Kia Sorento debut as a redesigned model in 2026. However, this could make the redesign either a 2026 or a 2027 model – time will tell. The current fourth-generation Kia Sorento came out in 2021 with a new look, a rugged new trim, and three powertrain options including a hybrid model. A plug-in hybrid was added to the lineup in 2022. In 2023, the Sorento line carried over unchanged from the previous model year.
Based on current release cycles and information from the industry publication Automotive News, a fully redesigned Sorento is expected for the 2026 model year, but this could just be speculation. In light of the fact that Kia has reported a desire to convert half their new vehicle sales to EVs by the early 2030s, we expect the South Korean automaker to focus on revamping the hybrid and PHEV Sorentos or perhaps dropping a gasoline engine in favor of a fully electric model. Though this is what we'd love to see, the automaker hasn't confirmed our suspicions.
The current Sorento is on the smaller end of the midsize SUV range and it provides seating for up to seven passengers. Currently, the lineup has four powertrain options and we don't expect this to change unless they swap a gas engine for a fully electric vehicle.
We'll email you as soon as the 2026 Kia Sorento becomes available.
Pricing & Release Date
Kia hasn't confirmed the future release date of the 2026 Kia Sorento, though we expect it to go on sale late in the year based on previous model year releases.
There are no confirmed prices for the upcoming 2026 Kia Sorento, either, however, it should start upwards of the current price tag which starts at an MSRP of $30,885 with destination.
The Kia Sorento will compete against the Chevrolet Traverse, the Ford Edge, and the Honda Pilot.
Stay tuned for more information as the release date gets closer.
Available Now