2027 Kia Carnival Redesign Info & Release Date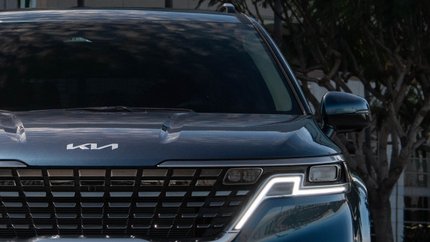 Model Preview
The Kia Carnival is expected to see its first major redesign sometime in 2027. At least, that's according to industry publication Automotive News. At this stage, that may largely be speculation based on a typical 5-year update cycle since the Carnival minivan was introduced for 2022.
Kia hasn't released any info yet on the next Carnival generation, and we don't expect to see any for quite some time. The model is still relatively new and remains a compelling alternative to established competitors like the Toyota Sienna, Honda Odyssey, and Chrysler Pacifica.
Given the fact that Kia's future strategy heavily involves EVs, it remains to be seen what place the gas-powered Carnival will have in Kia's lineup. Still, popular vehicles like the Telluride SUV aren't available as hybrids or plug-in hybrids, though this could change in the future.
We'll email you as soon as the 2027 Kia Carnival becomes available.
The current Carnival is expected to see a refresh around 2024, and we don't yet know if the next-gen Carnival will arrive for the 2027 or 2028 model year. In terms of Kia Carnival pricing, the current one starts at just over $34,000, making it far cheaper than the nearly $39,000 Honda Odyssey.
Stay tuned for updates as they become available.
Available Now